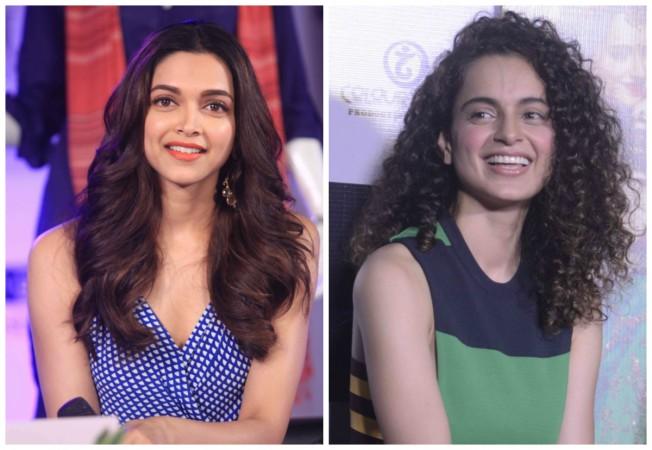 Kangana Ranaut and Deepika Padukone may greet each other cordially in public, but both the actresses are considered the biggest competitors of each other. Having given back-to-back hits, the two actors will see a repeat of war of supremacy at the box office with their respective releases later this year.
Deepika's "Piku" and Kangana's "Tanu Weds Manu Returns" proved to be big hits at the box office earlier in 2015. It was Kangana's second big hit after "Queen". Now they are coming back with Deepika's "Bajirao Mastani" and Kangana's "Katti Batti".
"Bajirao Mastani" is a period drama, based on the love story of warrior Peshwa Baji Rao and his second wife Mastani, played by Ranveer and Deepika Padukone respectively. The film also has Priyanka Chopra, who essays the role of Baji Rao's first wife Kashibai. It will hit the theatres on 18 December.
On the other hand, "Katti Batti" is slated to release on 18 September. Nikhil Advani's romantic comedy flick features Kangana and Imran Khan for the first time.
Thus, the second half of 2015 will also be no less than a period of war for the two actresses, who are rumoured to have problems with each other.
Kangana was recently asked about her equation with Deepika at the trailer launch of "Katti Batti". "It is 'Katti Batti' between us," she quipped.
The two leading actresses of Hindi film industry are still not in good terms, it seems.
Which of the two Bollywood divas will break the records this time, only time can tell. But you can vote your favourite one below: