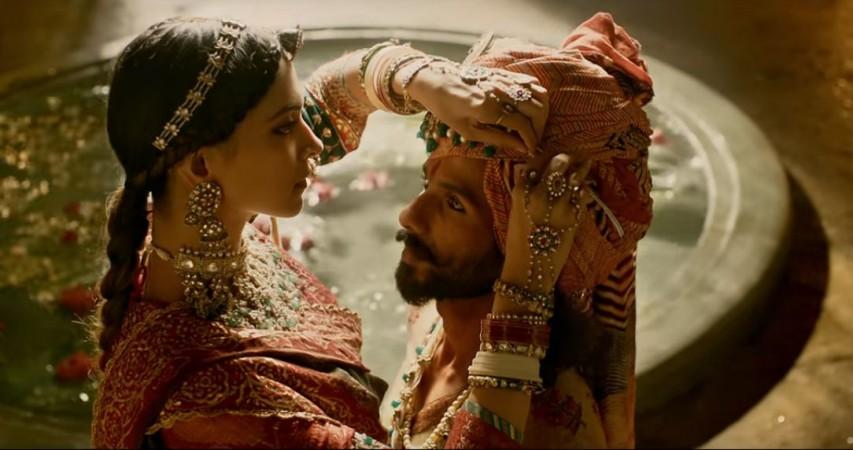 Bollywood actress Deepika Padukone has given one of her career's best performances in Sanjay Leela Bhansali's Padmaavat. Earlier, several reports were doing the rounds regarding her equation with co-star Shahid Kapoor.
While rumours were rife that the duo had some tiffs, Deepika has now cleared the air by talking about how she felt after watching the movie. She told India Today Shahid's presence in the movie brought something special to Padmaavat.
Deepika revealed what she said to Shahid, who played Padmavati's husband Maharawal Ratan Singh, after the movie's screening.
"This film would be incomplete if Shahid did not do the film. It needed someone of his stature. There's something very special that he brought (to the film). The day we finished the screening, I gave him a tight hug and it was an extremely emotional moment for all of us and all I could do is look him in the eye and thank him for doing this film," she told the news channel.
She then went ahead to praise Shahid and Ranveer Singh for their work in the movie. "I don't think Padmavati would have been Padmavati without Ranveer as Khilji and Shahid Kapoor as Maharawal Ratan Singh," Deepika said.

"They have done what they have done with a big heart and a lot of generosity and I recognize that; for the work that they have put in and for the risks that both of them have taken for the film. A lot of people advised them to not do the film because the film was the name of female protagonist."
All three actors have touched millions of hearts around the world with their terrific performances. Deepika and Shahid's chemistry was beautiful in the flick, while Ranveer's cruel Khilji avatar has delivered goosebumps.