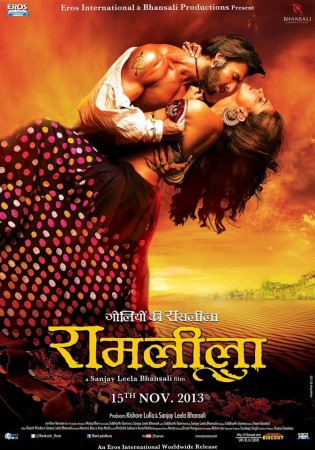 Bollywood actress Deepika Padukone recently shot for a "Ramleela" song braving tremendous pain. She is said to have worn shoulder contraption for the shoot.
Deepika, prior to shooting the film's "Nagada" song was suffering from excruciating backache. The song involved traditional Gujarati 'Garba' dance steps, due to which heavy movements were required.
But the professional actress stuck to the routine and shot for the song on the allotted schedule sporting medical braces to relax her movements.
"We were working on a tight schedule for shooting the track titled Nagada. Deepika was required to perform some complicated garba steps. When she complained about her backache, unit members became anxious about her well-being. Finally, she opted for a medical brace to soothe the tensed muscles in her back," informed an insider to Mid Day.
There have also been various reports of the actress getting herself injured. The actress is said to have burnt her hand from a metallic incense sticks holder during one sequence and also had a swelling and scratch injuries on her feet on another occasion.
The 27-year-old had earlier confessed that filming "Ramleela" was tough since director Sanjay Leela Bhansali sought perfection in his work. Reports stated that the stern director had even rebuked the lead actors Deepika and Ranveer Singh on several occasions.
Incidentally, Ranveer Singh is also not in the best of his health. There have been reports of the actor contracting severe dengue and reportedly has not been showing any signs of improvement. Co-star Deepika also paid a brief visit to the ailing actor over the weekend.
Ranveer's health has also led Bhansali to postpone the music launch of "Ramleela' to October 26.
Watch Deepika Padukone swinging to 'garba' steps in the "Nagada" song: