Dear Vicky Kaushal and Katrina Kaif,
Congratulations on your impending wedding. A wedding you wouldn't confirm after almost two years of dating, which you didn't confirm either. In a day and age, where it is almost impossible to dodge the paparazzi zooming in to your face, into your balconies, and being probed and prodded on your relationship every step of the way; you two have managed to keep it all guarded. And while your wedding news has now become Bollywood's worst-kept secrets, you two are still far from announcing it.
Katrina, you are undeniably the most sought-after actress of the country, and Vicky, you are the emerging blue-eyed boy of Bollywood. So, when Katrina Kaif professed her desire to act alongside Vicky on Koffee With Karan and the man fainted, we all had our fingers crossed! When Katrina Kaif said that she felt she and Vicky would look good together, we all rooted for you two. Well, also because theirs is the perfect example of 'desi babu gori mem' and 'love winning over all odds', which resonates with a vast majority of the country.
Despite the media's best efforts, Vicky and Katrina, you two could never get clicked in a way that could put a seal on you being together. There was no social media PDA, no pictures, and no videos that could confirm you two were indeed "together". We appreciate how you two are so tight-knit and low-key when it comes to your relationship because that's what we all do with our precious equations in real life as well.
Both of you have been through a fair share of heartaches and break-ups. And the fact that you wanted to not jinx it and prevent the blooming romance from prying eyes was something we found relatable. But, with the wedding not even a week away, isn't it time to finally talk about it? Isn't it time to announce to the world that this relationship was for the keeps?
We remember Katrina Kaif saying in several interviews that she would "announce" it to the world when she finds the "man" and decides to get married. We understand that you both want to hold onto the sanctity of the holy matrimony and the beauty of companionship under wraps. But, with few true and the majority of fake news surrounding the wedding; wouldn't an official announcement be worth it?
Don't do it for the people of the industry, but for the followers who want to be a part of your happiness, a very small part of your big day. Do it for the audience who are the first ones to flock to the theatres every time your film releases and would continue to do so in the future too. Do it for all those fans who live waiting for a happily ever in their life too. Open your arms and welcome them into your blissful world of love and celebration. Let them be a part of your D- Day.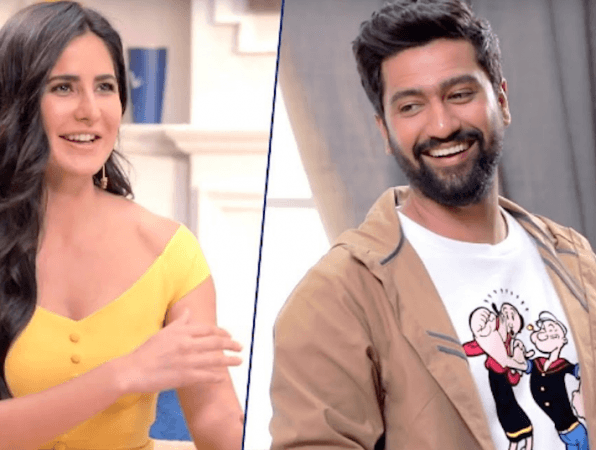 And lastly, it is just a wedding after all. Something that you won't get to experience again and again. So sit back, chill out, have fun and do away with all the secrecy!