https://data1.ibtimes.co.in/en/full/780994/bharat-jodo-yatra-enter-jk-today-lakhanpur.jpg
https://data1.ibtimes.co.in/en/full/780994/bharat-jodo-yatra-enter-jk-today-lakhanpur.jpg
A day after twin blasts in the Narwal area of Jammu city, Congress leader Rahul Gandhi resumed his Bharat Jodo Yatra from the border town of Hiranagar in the Kathua district of Jammu and Kashmir.
The Yatra resumed after a day-long halt at Hirnagar amid enhanced security in the wake of the two back-to-back blasts in Jammu city.
Rahul Gandhi along with the leaders of the Jammu and Kashmir Congress started Yatra at the early morning from Hiranagar which is situated near the India-Pakistan International Border (IB). On the border of Samba district near the Ghagwal on the Jammu-Pathankot national highway, a large number of people gathered to greet Rahul Gandhi.

After covering about 25 km distance, the Yatra will have a night halt at Nanakay Chak before restarting from the Vijaypur area of the Samba district of Jammu and Kashmir. The Yatra will reach Jammu on Monday where Rahul Gandhi is likely to address a rally.
Security tightens on Jammu-Pathankot national highway
After twin blasts in Jammu city and the topography of this stretch, security has been strengthened on the highly-sensitive Jammu-Pathankot national highway.
On Saturday, security forces reviewed security on the highway from Hiranagar to Jammu. This Yatra will pass through three districts namely Kathua, Samba, and Jammu.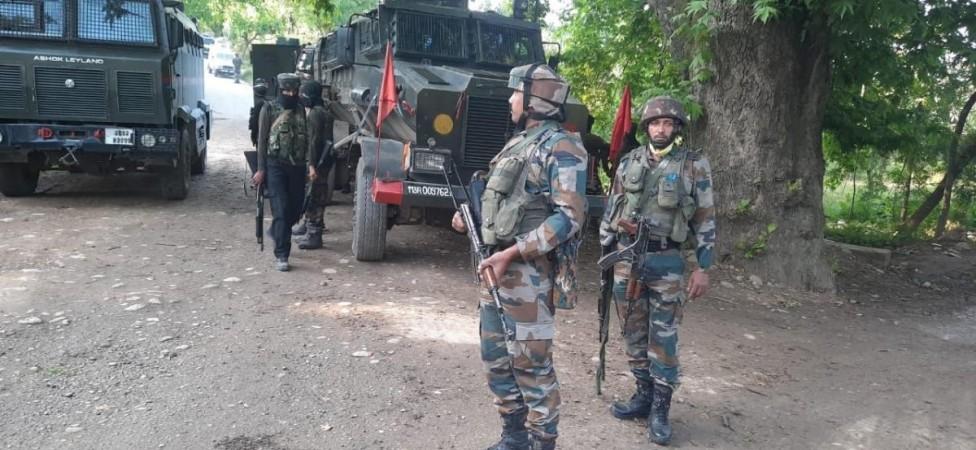 This stretch of the Jammu-Pathankot highway is a highly vulnerable track because it was earlier attacked by terrorists several times.
Out of a total length of 100 km, a nearly 44 km stretch on the Jammu-Pathankot highway runs almost parallel to the border with Pakistan in Kathua and Samba districts. Although the Jammu-Pathankot national highway is never affected by shelling from across the border, this track is always vulnerable to terrorist attacks.
Security heightened after twin blasts
Security has been further beefed up across Jammu and Kashmir in the wake of twin bomb blasts in the Narwal area on the outskirts of Jammu city on Saturday, which left nine people injured. Two back-to-back blasts, suspected to be triggered by timer-fitted Improvised Explosive Devices (IEDs) rocked a junkyard at Transport Nagar in the Narwal area on Saturday morning injuring nine persons.
Soon after the blasts at Narwal, Lieutenant Governor Manoj Sinha called upon security agencies to take urgent steps to identify and initiate action against those responsible for the act. He directed that no efforts should be spared to bring the perpetrators to justice.