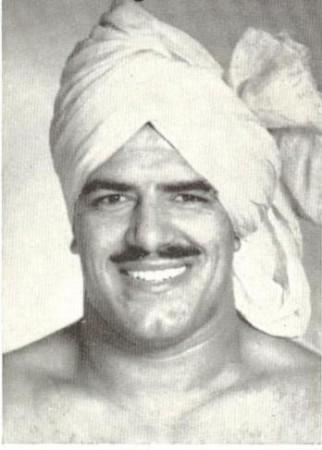 Wrestler-turned- actor Dara Singh, who was admitted in hospital last week, continues to be in a critical condition following a cardiac arrest on Saturday.
Singh was rushed to the casualty ward of Kokilaben Dhirubhai Ambani Hospital on Saturday evening at around 5.15 p.m. due to breathing problems, executive director of the hospital Dr Ram Narain said.
In a press conference on Monday, the hospital doctors said that Singh's condition is still serious and that he is under sedative medication.
"He is still on ventilator and his condition remains critical. He is breathing with the help of ventilator. He needs a high level of oxygen and is on high dose of medication. His kidneys are also not functioning properly, so we have to put him on dialysis," Narain told reporters.
"When Singh arrived he had no pulse or blood pressure. He was not even breathing. He was resuscitated by the doctors and was admitted to the ICU. Doctors are also monitoring his condition hour- by-hour," he added.
The 83-year old actor was admitted to hospital by his son Vindu, who said that his father was not keeping well and has a nerve disorder called chronic inflammatory demyelinating polyneuropathy (CIDP).
"He is very serious and there is blood clot in his brain or he has suffered heart attack... We are not sure what has happened. We have been told that he is under observation for 24 hours," Vindu said on Saturday.
Singh's fans from across the country expressed their concerns and offered prayers for the actor on social networking sites Twitter and Facebook. Fans are also wishing him good health and speedy recovery through a series of tweets posted online:
"Here's wishing India's first macho hero, Dara Singh, a quick recovery".
"let us all pray for our reel hanuman Dara Singh to walk out of d ICU healthier & stronger than b4.."
"Dara Singh hospitalised in Bombay after cardio-respiratory arrest. He condition is very critical. Pray he wins this bout."
"Here's wishing Rustom-E-Hind Dara Singh speedy recovery. Golden Heart & Undefeated Champion needs to come home defeating sickness."
On Sunday, Vindu took to his Facebook page to thank everyone for their support and prayers.
"Thank you for all the prayers he seems to be fighting and with the grace of god we might get some good news," Vindu wrote.
During the course of his wrestling career, Singh visited several countries worldwide to defend his title as "The World Champion", and retired undefeated from the wrestling arena in 1983.
He entered the film industry in 1962 and became well known for his roles in "King Kong" and "Faulad". He is popularly known for his role as Hanuman in Ramanand Sagar's mythological television series "Ramayanand".
Singh's last movie was Imtiaz Ali's 2007 film "Jab We Met", where he played the role of Kareena Kapoor's grandfather.