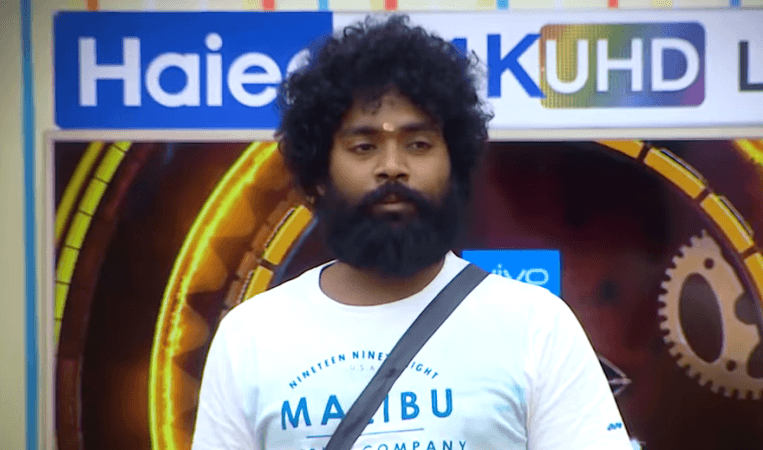 Daniel aka Danny's journey in Bigg Boss Tamil 2 has come to an end as he is rumoured be eliminated from Bigg Boss Tamil 2. He is said to be the ninth contestant in this season to be evicted from Kamal Haasan-hosted show. Just in: Danny Marries his Girlfriend
Social media is abuzz with the rumours Danny is shown the door from Bigg Boss Tamil although there is no official confirmation on it. It means Janani Iyer and Thadi Balaji, who were in the danger zone this week, are safe. Bigg Boss funny memes are here.
Danny has been a strong player, who had actively participated in the tasks. He was a clever inmate who used to read the situations well, but his strategy started backfiring at some stage as the viewers started getting an impression that he was a cunning person.
Nonetheless, there was a belief among a section of Bigg Boss Tamil fans that Janani Iyer might be eliminated from the show this week. Apart from the votes, there was an unequal balance of male and female participants in the house.
There were six women before Danny's exit, while the strength of the males was reduced to 3. The gap has further widened with the latest eviction. Hence, people expected Janani to be out of Kamal Haasan's show.
It has to be noted that Janani and Thadi Balaji too have been in the receiving end from the viewers for their behaviours in the show.
However, if the rumours of Danny's elimination turns out to be true, he is the ninth contestant to be out after Mamathi Chari, Ananth Vaidyanathan, Nithya Balaji, Ramya, Shariq Haasan, Ponnambalam, Vaishnavi and Mahat Raghavendra.