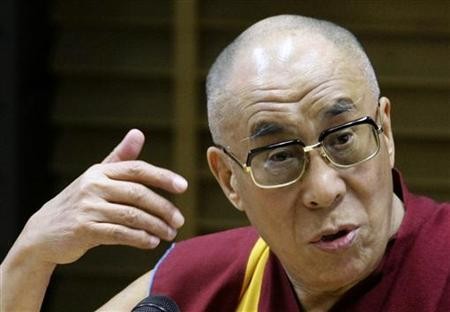 In a move to ensure that Prime Minister Narendra Modi's first visit to China after coming to power does not begin on shaky grounds, his office reportedly had a meeting between Bharatiya Janata Party president Amit Shah and the Dalai Lama cancelled.
The Dalai Lama is the spiritual leader of Tibetans and has been demanding independence from China, which took over the region in 1950.
Shah was scheduled to meet Dalai Lama on 2 May in Dharamshala, but the meeting was cancelled after the Prime Minister's Office called it "highly inappropriate" ahead of Modi's China visit, The Economic Times reported.
"The meeting, had it taken place, would have sent negative signals to the Chinese. These signals are very important in the conduct of foreign policy," a BJP leader told the newspaper.
The Dalai Lama runs a Tibetan government-in-exile from India.
The spiritual leader had said that close relations between China and India were important, with reference to Modi's trip.
"India and China have a close relationship which is very important. Once they develop genuine friendship on the basis of vision, many issues can be addressed including the Tibetan problem," the Dalai Lama was reported saying on Saturday.
The BJP assured that the prime minister would meet the Tibetan leader after returning from his China trip.
"The prime minister will surely meet His Holiness, the Dalai Lama, upon his return from China. In fact, the Dalai Lama's 80th birthday is soon coming up in July... The BJP president cancelled his meeting with the Dalai Lama because the government did not want the Chinese to be upset with the meeting on the eve of the PM's visit to China," a BJP source told Mail Today.
Modi will visit China on 14 May for the first time after taking over as prime minister last year, though he has earlier visited the neighbouring nation when he was the chief minister of Gujarat.
Modi will first visit Xian in Shaanxi province, the hometown of Chinese President Xi Jinping, in a similar reception of the latter in Gujarat last year.
He will then visit Beijing for bilateral talks, and will also address Chinese youth in Shanghai, after which he will leave for Mongolia and then South Korea .