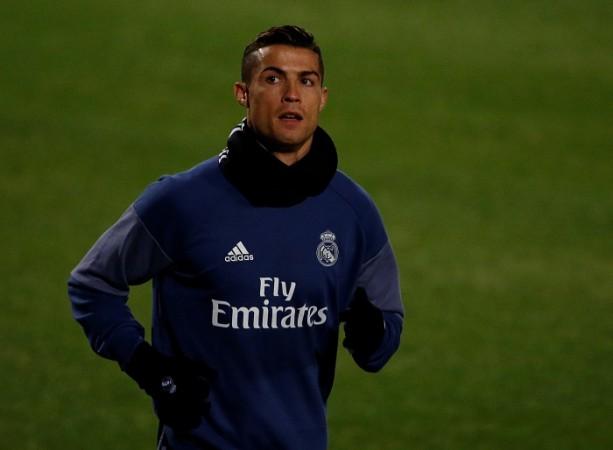 Cristiano Ronaldo won the Ballon d'Or for the fourth time in his career, beating out his great rival Lionel Messi to the prestigious award on Monday. Ronaldo had a season to remember, winning the Champions League title with Real Madrid, before going on to clinch his first major crown in international football when he led Portugal to the Euro 2016 championship.
Ronaldo was widely tipped to win the Ballon d'Or, considering he had won two major titles for club and country. This award was the former Manchester United forward's fourth win, which puts him just one Ballon d'Or behind Messi.
"It's a really great honour to have won my fourth Ballon d'Or," Ronaldo said. "I'm very happy and proud to be receiving this award and I want to thank everyone who works with me and my Real Madrid and Portugal teammates."
Ronaldo, with his fourth Ballon d'Or, now not combined with the FIFA World Player of the Year, moved ahead of the greats Johan Cruyff, Michel Platini and Marco Van Basten, who all have three.
"This has possibly been the best year of my career, both on a team and individual level," Ronaldo added. "Winning something with Portugal for the first time in the nation's history was something that was missing from my CV and was one of the highlights, but we mustn't forget the Champions League triumph with Real Madrid, in which I was the competition's top scorer and scored the best goal.
"This has likely been the best year of my career."
Messi finished second behind Ronaldo, with Atletico Madrid and France forward Antoine Griezmann coming in third. La Liga dominated the top six in the voting, as Messi's Barcelona teammates Luis Suarez and Neymar came in fourth and fifth, with Gareth Bale of Real Madrid and Wales finishing in sixth.
The Premier League was represented by Riyad Mahrez and Jamie Vardy, the two Leicester players who helped Claudio Ranieri's side to one of the most unlikely league title wins in recent history.
Here is the list of players who got at least one vote:
1. Cristiano Ronaldo (Real Madrid and Portugal)
2. Lionel Messi (Barcelona and Argentina)
3. Antoine Griezmann (Atletico Madrid and France)
4. Luis Suarez (Barcelona and Uruguay)
5. Neymar (Barcelona and Brazil)
6. Gareth Bale (Real Madrid and Wales)
7. Riyad Mahrez (Leicester City and Algeria)
8. Jamie Vardy (Leicester City and England)
9. Pepe (Real Madrid and Portugal)
9. Gianluigi Buffon (Juventus and Italy)
11. Pierre-Emerick Aubameyang (Borussia Dortmund and Gabon)
12. Rui Patricio (Sporting Lisbon and Portugal)
13. Zlatan Ibrahimovic (PSG and Sweden) (Now Manchester United)
14. Arturo Vidal (Bayern Munich and Chile)
14. Paul Pogba (Juventus and France) (Now Manchester United)
16. Robert Lewandowski (Borussia Dortmund and Poland)
17. Dimitri Payet (West Ham and France)
17. Toni Kroos (Real Madrid and Germany)
17. Luka Modric (Real Madrid and Croatia)
Players who did not get a single vote: Sergio Aguero, Kevin De Bruyne, Paulo Dybala, Diego Godin, Gonzalo Higuain, Andres Iniesta, Koke, Hugo Lloris, Thomas Muller, Manuel Neuer and Sergio Ramos.