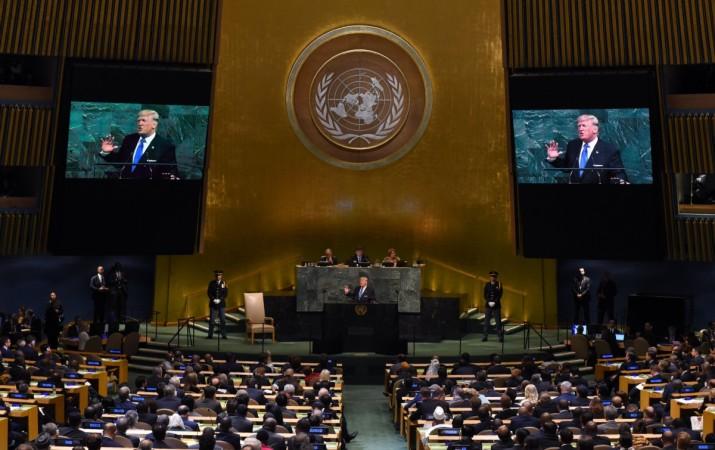 The United Nations General Assembly is a coveted platform allowing leaders of 193 countries to speak. The United Nations General Assembly is one of the six principal organs of the UN, serving as the main deliberative, policy-making, and representative organ of the UN. This give world leaders a platform to address some grave concerns in different countries around the world.
But with so many politicians and lawmakers gathered in one place - all trying to prevent wars such as WW-I and WW-II through dialogue - can spark some battles of its own. Over the years, there have been some crazy moments that would be hard to believe if not caught on tape.
UN General Assembly: Crazy moments
Bush's answering nature's call: In chronological order, an incident dating far back to 2005 took the internet by amusement. It was when then US president George W Bush passed a note to the then Secretary of State Condoleezza Rice and then walking away. But the overhead cameras zoomed into the note to see what was in there.
Bush had written "I think I may need a bathroom break? Is this possible....."
Devil's presence: In a reference made towards Bush back in 2006, Venezuela president Hugo Chávez was next on stand after the former US president. Chávez started his speech by saying: "I can still detect the smell of sulphur in here" referring the US President as a devil.
Dignitaries walking out on Iran President: It was a 2011 speech by then President of Iran Ahmadinejad, which triggered a mass walk-out. Several leaders representing western countries walked out as Iran prez was criticising the west and denied Iran's involvement in the tragic 9/11 attacks.
96-minute speech: As per UNGA guidelines, each leader of 193 countries are allotted 15 minutes to speak at the assembly. But the President of Libya Muammar Gaddafi lost track of time and his translator lost consciousness. His speech lasted a whopping 96 minutes and the translator fainted after an hour.
Brawl with UN security: Turkish Prime Minister Recep Tayyip Erdogan wanted to go inside the UNGA hall when the Palestinian leader was about to declare his quest for statehood. But Erdogan's security guards tried to enter through a wrong entrance. The UN takes its exits and entries seriously, and the UN security guards got into a fist fight with Turkish guards.