As the drama over the formation of government in the south Indian state of Karnataka continues, about 116 MLAs of the Congress and JD(S) have reached Hyderabad as the opposition fears that the BJP may try to poach them. The 116 MLAs reportedly also include two independent candidates. The members will be lodged at the city's Taj Krishna.
BJP leader BS Yeddyurappa took oath as the 23rd chief minister and has now been ordered by the Supreme Court to face a floor test Saturday, 4 pm. Yeddyurappa now has a little over 24 hours to attain a majority of 112 seats in the state. As the next few hours are crucial for the BJP, the Congress-JD(S) alliance is pulling all stops to safeguard its MLAs.
The group was, in fact, supposed to be taken to the city of pearls in chartered planes, but when this plan couldn't be put into action, the MLAs were put on buses to Hyderabad.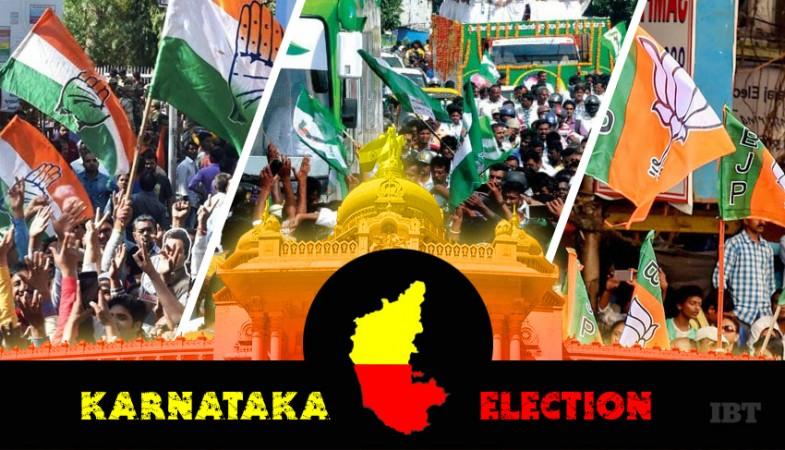 This move comes after a few Congress and JD(S) MLAs told ANI that the BJP had gotten in touch with them and offered them ministerial positions. Amaregouda Linganagouda Patil Bayyapur, a Congress member, revealed that BJP was urging him to defect in exchange for a ministry.
"I got a call from the BJP leaders. They said come to us & we'll give a ministry to you. We'll make you a minister. But, I'm going to stay here. HD Kumaraswamy is our Chief Minister," he told ANI.
Congress leader DK Shivakumar also accused the BJP of trying to "poach MLAs" and explained: "They (BJP) are poaching our MLAs, we know that. Every day there is a lot of pressure. But, it not so easy because two parties have the necessary numbers.
"People are watching this," he told ANI. So is he once again in-charge of safeguarding these MLAs and will they too be moved somewhere else? "Yes, definitely there is a plan. We have to safeguard our MLAs. We will let you know what is the plan."
Relaxing at the Taj Krishna
While the BJP may have to go out of their way to prove majority in the house, the Congress-JD(S) alliance is set to spend some relaxing time at the Hyderabad's Taj Krishna.
The 5-star property, located in the posh urban commercial area of Banjara Hills, boasts of attractive and elaborate facilities. The hotel is just 30 minutes away from the Rajiv Gandhi International Airport and with 248 rooms and 12 suites, Taj Krishna offers its guests an array of fine-dine restaurants, lounges and bars, outdoor and indoor pools, salt Jacuzzi, a fitness center, and sprawling lawns with lush plantations.
While this is just for relaxing, the MLAs can make use of the 24-hour business center, with eight meeting rooms for work. These rooms come with conferencing facilities, Wi-Fi, secretarial assistance, and even workstations.
And if these facilities aren't enough, the city of Hyderabad itself has a lot to offer right from historical monuments – Golconda Fort and Qutb Shahi tombs – museums, parks and shopping centers to name a few.