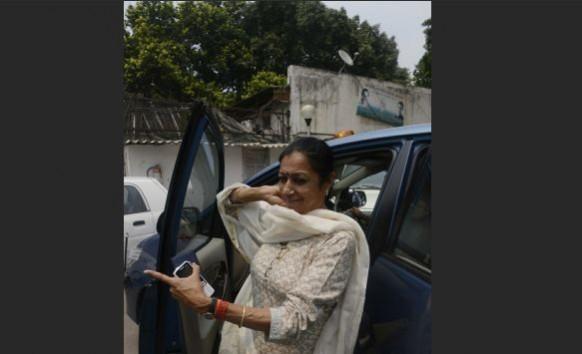 In an attempt to force herself inside the premises of Congress headquarters in Shimla where party President Rahul Gandhi was holding a review meeting following the Congress' defeat in Himachal Pardesh elections, a party MLA and former HP chief minister's niece, Asha Kumari slapped an on-duty female constable, only to get a thrashing in return.
An All India Congress Committee's (AICC) secretary, Kumari is a member of Himachal Pradesh Legislative Assembly from Dalhousie.
Kumari, 57, was allegedly restricted by the police' from entering the party headquarters after which she took offence and slapped a woman constable. The constable immediately slapped Kumari back.
While the Congress President has condemned Kumari's act in Shimla, the latter apologised for her action and said, "She (police constable) abused me and pushed me, she should have shown restraint. I am her mother's age, but yes I agree I should not have lost my temper. I apologise."
She added, "Our national president says such incidents should not happen," she said referring to Rahul's statement, who was in a meeting with the party workers in the Congress headquarters.
Later in the day, during an address post the meeting Gandhi said, "I am not happy at it. This is no way. No one has a right to raise a hand against someone, at least not the Congress culture. I will not tolerate indiscipline in the party."
The Himachal Pradesh assembly elections were held on December 9 and December 14, where the BJP bagged 44 constituencies of the contested 68, while the Congress had to suffer defeat as it managed to secure 20 seats only.