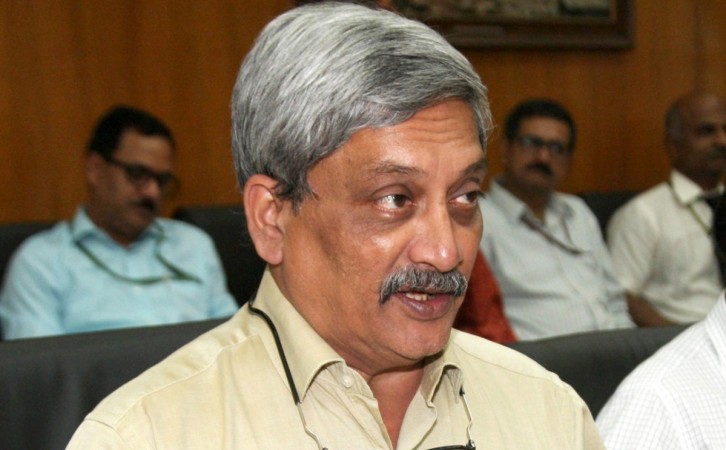 The Congress seemed to have admitted defeat — at least in Goa — as the BJP stole a march on it and got Manohar Parrikar appointed as Goa chief minister on the basis of support from several regional parties. His oath-taking is scheduled for 5 pm on Tuesday, March 14. Parrikar officially resigned as Union defence minister late on Monday morning.
We said it first: Maurya, Parrikar, Trivendra are the top candidates for chief minister hotseat
Meanwhile, Congress leader P Chidambaram raised the question of how Goa Governor Mridula Sinha could invite a party that had a lower number of seats to form government, and Digvijay Singh apologised over how he could not bring his party to power in the state.
Parrikar back in power
The Goa BJP passed a resolution on Sunday stating that they wanted Parrikar to be chief minister. Possible coalition partners said they would give their support only if he accepted the post. By evening, and without waiting for the governor to make a move, he himself approached her, sought an appointment, met her and then showed the requisite numbers.
These included all 13 MLAs from the BJP, three MLAs each from the Maharashtrawadi Gomantak Party and the Goa Forward Party, and two of the three Independent MLAs in the state. That brings the total to 21 in a 40-member Assembly, thereby giving the BJP the right to stake claim for government formation in the state.
Congress caught napping?
Congress leader and former Union finance minister P Chidambaram was one of the strongest voices in the Opposition against this development. He took to Twitter to say: "A party that comes second has no right to form the Government. BJP stealing elections in Goa and Manipur. [sic]."
Meanwhile, Digvijaya Singh, who was already in Goa on Sunday, March 12, and was trying to rally support for the Congress, took to Twitter on Monday to say: "Money Power has won over People's Power. I apologise to the People of Goa as we couldn't muster the support to form the Govt. [sic]" He may soon be held responsible by the Congress leadership for not pushing hard enough to get the party into power in Goa, where it had won the most number of seats, but had not achieved simple majority.