Global warming is a real threat and several companies are rapidly changing the way they operate to cut down on CO2 emissions. From planting more trees to turning to solar power, almost all the methods have been adopted. But now one company is going a step further- by banning meat.
American real estate firm WeWork announced a new policy on Sunday that would effectively ban meat at the company. Known for managing office space, WeWork has now decided to manage its CO2 emissions through this novel method.
In an email to the staff, co-founder Miguel McKelvey said that with immediate effect all staff events at WeWork would be only vegetarian, with a blanket ban on poultry, pork and red meat. To further emphasise the shift, the company also said that they will no longer cover staff meals that include any kind of meat.
The ban will first hit the upcoming Summer Camp event, where tickets can cost as much as $403 due to the large amounts of free food available at the event. The music and food event, open only to WeWork members will now serve only vegetarian options even to its members, not just employees.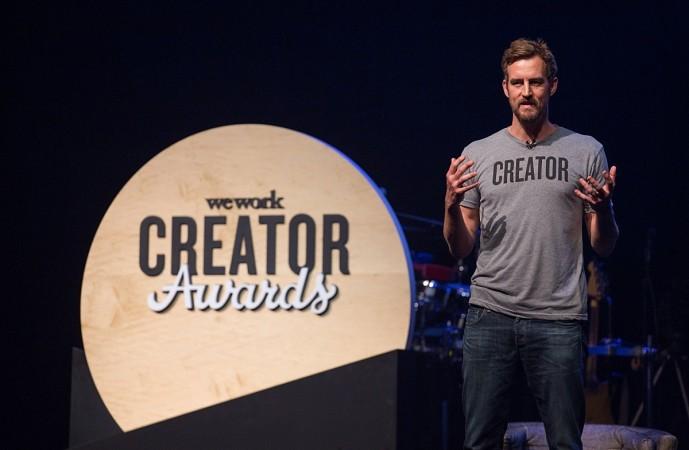 McKelvey made it clear that the company was eliminating meat from its diet solely for environmental reasons. "New research indicates that avoiding meat is one of the biggest things an individual can do to reduce their personal environmental impact, even more than switching to a hybrid car," he said in the email.
Through the ban, the company estimates that it will save 445.1m pounds of CO2 emissions and 15,507,103 animals by 2023.
When The Guardian US contacted the firm, a spokesperson said that events would not be cancelled, but rather modified. Any event hosted by WeWork would be hit by the ban and those events that are hosted at a WeWork facility by a third-party would allow meat to be served.
It is unclear at this time how the ban will affect the company since many of its events are held in a partnership or as promotions for other brands. What counts as a WeWork event and what doesn't isn't clear, and will have to be fleshed out by the company to avoid chaos.
Founded in 2010, the company is valued at about $20 billion. Only Uber, Airbnb and SpaceX have higher valuations. The company rose to fame for its unique business model, which involved buying and renting out office spaces around the world. However, rather than just being in the real estate business, the company is also known to provide services such as free coffee, yoga classes and regular network events for its tenants, called Members.
Twitter reactions
On Monday, strongly considering sending every @WeWork office reception in Los Angeles area a Meat Lovers Pizza from @pizzahut. Many more to NY headquarters.

— Greg Bettinelli (@gregbettinelli) July 14, 2018
Still thinking about WeWork banning meat from company events and reimbursed business meals. A strong mission statement towards environmental concerns of meat. But also might be imposing a set of values that many workers may not be excited by.

— Josh Elman (@joshelman) July 14, 2018
#WeWork won't let their employees expense meals that contain meat. I can see encouraging a meatfree lifestyle, but that's going to far. In this economy, keeping good workers will be hard. I would leave them in a minute https://t.co/kEPV7N5U5I

— duane vasquez ? (@semipenguin) July 14, 2018
WeWork 'banning meat' at the company under the guise of "saving the environment" is pretty funny. The greenest thing they could do is shut down altogether. Working from home & meeting via video chat is greener than commuting in to their spaces (and the real future of work).

— Adam Singer (@AdamSinger) July 14, 2018
I really disagree with what WeWork are doing here. They're totally within their right not to serve meat at events they host but stopping employees expensing meat based meals when travelling for work is not ok. https://t.co/wN6drClYYR

— Katerina Pascoulis (@KatAlexPas) July 14, 2018
Can someone eat meat for lunch and then visit a friend at WeWork?
Asking for a friend.

— Bilal Zuberi (@bznotes) July 15, 2018
WeWork banning meat from company events and expenses is the epitome of what's wrong with Silicon Valley's self-righteous "inclusiveness." "We want diversity, but forget about meat eaters!" I grew up in rural Texas next to a cattle farm. I would never work at WeWork. ? ? ?

— Ben Standefer (@aguynamedben) July 14, 2018