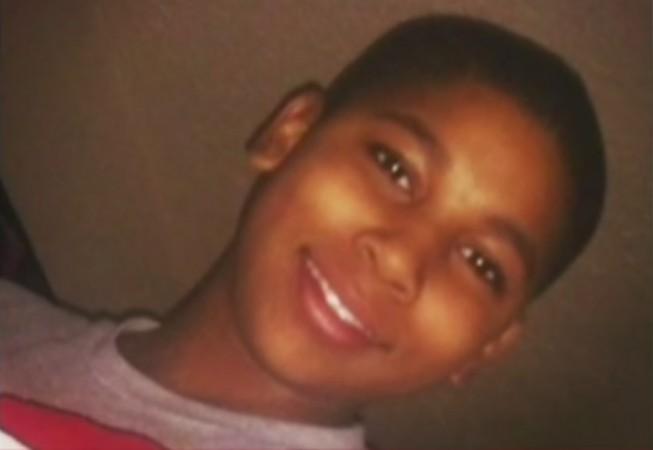 The death of a 12-year-old boy, who was shot dead by Cleveland police for brandishing what was later found to be a replica gun, has triggered a call for a law to differentiate airsoft' guns with special markers or bright colours.
On Saturday, a 911 caller had alerted the police that a boy was brandishing a gun at a playground, but had also raised a doubt if the gun was real.
"There is a guy with a pistol. It's probably fake, but he's pointing it at everybody," the caller said, as reported by The New York Times.
When two police officials arrived outside the Cudell Recreation Center at 3.30 pm, they asked the African-American boy, Tamir E. Rice, to put his hands up. The boy, however, failed to oblige and reached for the gun he had kept in his waistband. One of the officers then fired two shots at him, one of which struck the boy in his stomach.
The boy did not make any verbal threats nor did he point the gun towards the officers, Cleveland deputy police chief Ed Tomba told the media.
Rice succumbed to his wounds on Sunday at the MetroHealth Medical Center in Cleveland.
The boy's gun, which the police found out was a toy gun, did not carry the required orange safety indicator, as per reports.
The police described the gun as an "airsoft" type replica that resembled a semi-automatic handgun. Its orange indicator had been removed, Associated Press reported.
The officers, who rushed to the spot following the call, had reportedly not been informed that the caller had said the gun could be a fake one, Jeff Follmer, president of the Cleveland Police Patrolmen's Association told the channel.
While one of the officers had 10 years of police experience, the second one was a first-year officer in the force, local newspaper The Cleveland Plain Dealer reported.
Legislator Alicia Reece of Cincinnati said on Sunday following the boy's death that she will introduce a legislation to require all BB guns, air rifles and airsoft guns sold in Ohio to be 'brightly coloured' or have prominent fluorescent strips.
The Rice family's lawyer, Timothy Kucharski, has said he will conduct a 'parallel' investigation into "how exactly an innocent young 12-year-old boy could be killed playing at the park".
"If in fact we determine that Tamir's rights are violated, we will proceed with civil action against the police," he told BBC.
The lawyer has, however, ruled out that the incident was one of racism.
US has already been embroiled in much controversy and protests over seemingly racist shootings of African-Americans, with the shooting of black teenager Michael Brown in Ferguson leading to weeks of protests in August.
The jury in the Ferguson shooting is expecting to give its judgment on the indictment of officer Darren Wilson any time soon.