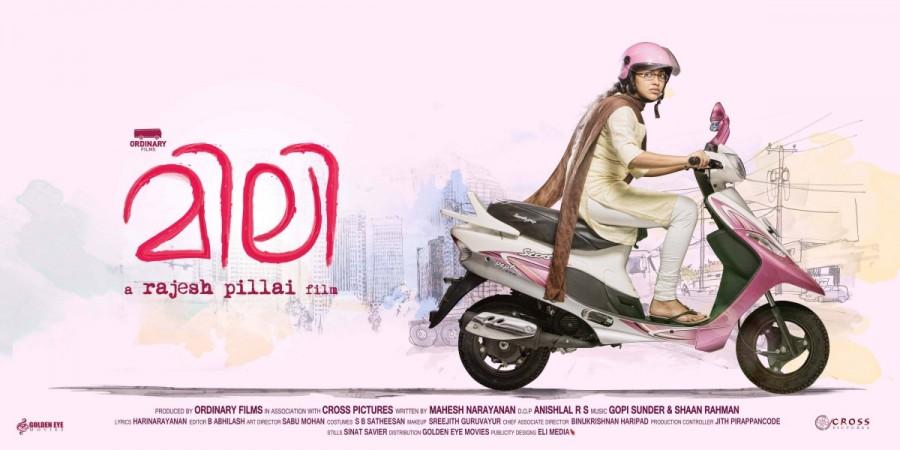 The trailer of Rajesh Pillai's upcoming movie, "Mili", starring Amala Paul in the lead, has been released. The neatly made trailer emphasises on the fact that the film will be a treat for viewers and assures that it will be one of the best films, featuring Amala Paul.
The trailer looks all in all about Mili – the character played by Amala – her thoughts, her trouble and the way she leads her life. Despite being an introvert, she struggles hard to reach others' expectations. The rest of the video shows how the protagonist eventually transforms and finds her identity in her effort to come out of the shell of low self-confidence.
The trailer shows Nivin Pauly as a guide, a friend and someone who is the reason for Mili's change. His character seems to be a person who helped Mili to polish her thoughts as a better social being.
It also introduces characters that influence Mili both personally and socially and how they contribute to her thoughts. These include the characters played by Sija Rose, Shamna Khasim, Devi Ajith, Ambika, Praveena, Sai Kumar, Sanusha and Sou Sadanandan.
"It's a motivational film. Mili is an introvert who is down in the dumps. But she finds it in herself to think of her nadir as but a stepping stone to success. She chooses to rise above the challenges and take back the reins of her life. There is a Mili in all of us...," Rajesh Pillai told The Hindu
The script is penned by Mahesh Narayanan while the music is composed by Gopi Sunder. The upcoming movie is scheduled to release around Christmas and is produced by Ordinary Films.