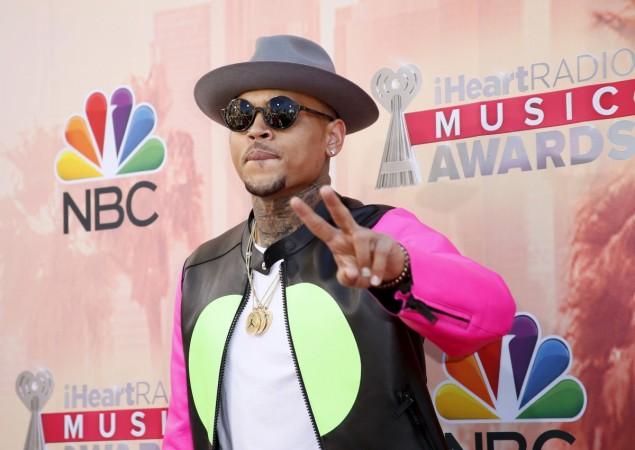 Chris Brown might be head over heels for Karrueche Tran, but seems like one of his fans loves him more. A fan breached security, entered Brown's house, and cooked meals too.
When the singer returned to his Agoura Hills, California, home on Wednesday evening, he reportedly found his doors unlocked. He entered his house to find 21-year-old Amira Ayeb, who had broken some of the doors, thrown out his daughter's clothes, and surrounded her crib with "voodoo things"
But before calling the police, the "Loyal" singer did something really shocking. He posted the female intruder's towel-clad picture on Instagram, where 9M of his followers saw her half naked.
"I get home and find this crazy individual in my house. She had broken the hinges off the doors. She Found time to cook her several meals. She Wrote "I love you" on the walls. She threw out my daughters clothing as well as my dogs stuff. Then had all these crazy voodoo things around my crib. goes to show you how crazy people are crazy! And she painted her name on my cars!!!! I love my fans but this is some on some real real crazy shit! I pray she will get help," said Brown, shaming his perpetrator.
The police arrested Ayeb and charged her for felony, vandalism, and burglary. She is being held on bail of $50,000 in Malibu/Lost Hills Sheriff's Station. She is scheduled to appear in Van Nuys Superior Courthouse on 11 May.
Meanwhile, many websites have questioned the pop singer's action of posting the woman's picture on a social media website and making her identity known to everyone. Of course, the vandal's behaviour should be taken into account and she should have a restraining order. But if the "crazy individual" isn't mentally stable, shouldn't her identity be kept private?
Looks like Brown just encouraged more of his eccentric fans to commit such crimes and become famous "Insta-ntly".