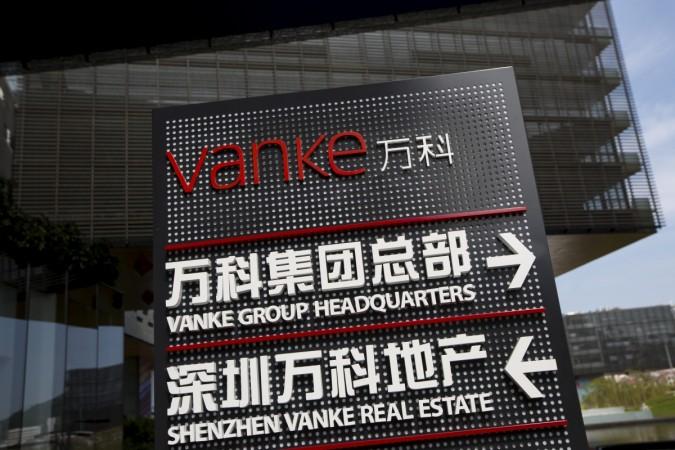 China Insurance Regulatory Commission (CIRC) has reportedly barred the country's fourth richest man, Yao Zhenhua, for 10 years over irregularities in the purchase of shares of a real estate firm.
Read: At least 3 killed, 14 injured after blaze engulfs multi-storey building in China
Yao was barely known in much of China before an insurer he controls started to accumulate shares last year in one of the country's most prominent property developers, Vanke. Yao's Baoneng Group controls 25 percent of the company's stock and is its biggest shareholder.
It is alleged that Yao provided false information for authorisation to increase capital of its subsidiary insurance company, Foresea Life, an operation that financed the acquisition of Vanke shares.
Following an investigation, the Chinese regulator concluded that Foresea Life did not use funds from its shareholders, as it had stated at the time, for the November 2015 capital increase. It allowed Yao to become a majority shareholder in Vanke and unleash a power struggle to control the real estate company, EFE reported.
The Commission held Yao directly responsible for the erroneous information and decided to remove him from the presidency of Foresea Life and barred him from participating in the insurance industry for 10 years.
The insurance regulator also announced that from now on, it will provide advice to improve the management of Foresea Life, a company that was already sanctioned in December 2016 for its involvement in the dispute over Vanke's control.
The suspension of Yao from the insurance industry puts a brake on the rapid rise in the Chinese corporate world of a virtually unknown businessman and who in a few months, clinched the fourth position in the Hurun (local equivalent of Forbes) list of China's richest.
In addition, it also closes a chapter in the Vanke case, a long-standing dispute involving several major Chinese real estate companies which seemed to have been settled in January with the entry of Shenzhen Metro Group as its second largest shareholder.
Chinese regulators are also looking into Vanke shares bought by Evergrande real estate in late 2016, making it the third largest shareholder, following methods similar to that of Baoneng's and also through a subsidiary insurance company.
Yao, 46, founded Baoneng in 1992 as a retailing business. Currently, Baoneng Group has more than 40 shopping malls around China. The group is also involved in logistics and healthcare.