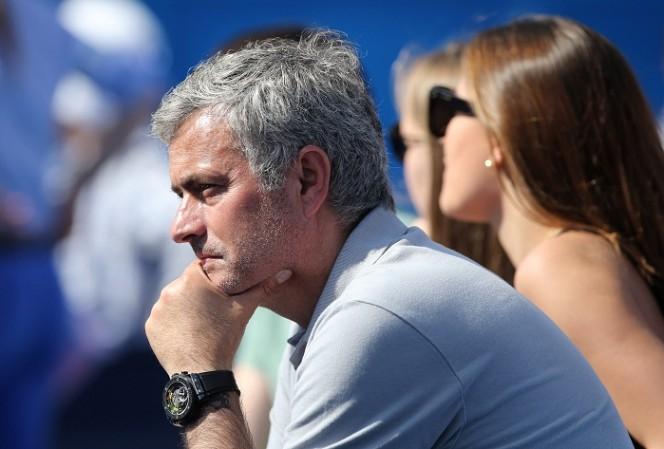 The International Champions Cup 2015 will also play host to the Premier League champions Chelsea, who are involved in three matches in North America, before heading back to England to complete their four-match quota in the preseason tournament.
Chelsea will begin their real season a week before the Premier League via with the Community Shield match against Arsenal, where their former goalkeeper Petr Cech will lineup against them for the first time.
Before that big match takes place on 2 August, however, the Blues will face off against New York Red Bulls, PSG and Barcelona, before Fiorentina come to Stamford Bridge three days after the Community Shield.
Chelsea have made their training base in Montreal, even if none of their matches in the International Champions Cup are actually in Canada.
However, Chelsea manager Jose Mourinho is quite happy with the facilities in Montreal, and believes having one base for training will help them get ready for the new season.
"The training ground is good, in very good conditions," Mourinho told the club's official website.
"And the people love football. If not they would not be at the training ground every day, stopping us every day when we go for a walk. The weather is nice for now but I cannot speak about the winter. The colours of the club [Montreal Impact] are also nice.
I don't want to travel. I want to stay in the same place all the time. We want to have a base.
"We wanted to find a place where we can have a base and to train every day, to sleep in the same hotel every day -- to arrive, open the bags and only close them when we go back to London.
"It's a new training ground, so we knew the pitch would be good. All the conditions are good for us."
Mourinho will hope the conditions will be good when Chelsea play New York Red Bulls in New Jersey as well, before travelling to Charlotte, North Carolina to face Paris Saint-Germain. They finish their International Champions Cup engagements in North America with a match against Barcelona in Washington.
The Chelsea manager will want to use these preseason matches to get his players in tip-top shape ahead of what is expected to be a gruelling season. Chelsea were the Premier League champions last campaign, but defending the title is a lot more difficult, something Cesar Azplicueta, the outstanding fullback, knows.
"I think this season is going to be more difficult because we are the champions and every team is going to want to beat us," Azplicueta told the Chelsea Magazine. "So, obviously, we are going to have to deal with this from the start of the season and begin strongly.
"I expect our rivals to challenge us more. I know the Premier League is really difficult and every team will improve or at least look to become better."
Chelsea International Champions Cup Schedule: 22 July: Chelsea vs New York Red Bulls (8 pm ET, 1 am BST, 5.30 am IST) in Harrison, New Jersey.
25 July: Chelsea vs PSG (6 pm ET, 11 pm BST, 3.30 am IST) in Charlotte, North Carolina.
28 July: Chelsea vs Barcelona (8 pm ET, 1 am BST, 5.30 am IST).
5 August: Chelsea vs Fiorentina (8 pm BST, 12.30 am IST, 3 pm ET) at Stamford Bridge, London.