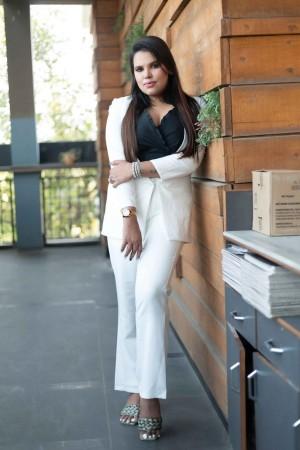 Success stories are often so inspiring that we tend to overlook the challenges that preceded the success. While success is just the tip of the iceberg, the struggles that lie beneath the surface deserve a mention. This makes the story all the more inspirational and lets the world know what went into the making of the current version of the person that they envy or admire today. Dietician and fitness coach Tanvee Tutlani has mixed feelings about the topic. She wants everyone to know about the barriers she crossed to be where she is today. This is because she didn't know that anyone can do anything if they set their heart on it. However, she also believes that everyone goes through certain challenges and she doesn't want to glorify her struggles.
The first struggle that she faced in her journey was her own transformation. She was always an obese child and breaking the cycle of mindless eating, being a couch potato and staying unaffected by health concerns was difficult for her. While the negative remarks often disappointed her, she was too lazy to begin. After years of using body acceptance and positivity as excuses, she realized that these couldn't replace good health. She still happily embraced her body but worked hard towards good health. She chose clean eating and exercised regularly. She also read extensively about health and nutrition. When she transformed completely, the same people who once chastised her or made fun of her, came to her for advice. The challenge here was to control her urge to throw their negativity back at them but she decided to let go and be a better person. Instead, she decided to do something to help them all. She offered free diet and workout advice and helped them change their perspective towards health and fitness.
The next challenge that she faced was to convince people that the common fitness rules that they have been following are just fads and a scientific and research back approach is required to transform them. She found it difficult to convince them to refrain from shortcuts and marketing gimmicks promising weight loss.
Later she enrolled in nutrition courses and some said that the field was totally unrelated to her graduation in commerce. However, she was convinced that this was her true calling and she would do great at it. She majored in dietetics and began her journey as a professional dietician and health coach. It has been a decade into this career and Tanvee has transformed the lives of over 5000 people. She offers customized fitness plans based on her clients' BMI, medical history, and diet preferences.
She now smiles and says that the challenges were worth it. Now that she is a revered corporate health educator, dietitian and fitness influencer, she feels accomplished in her journey. She has also received the Times 40 under 40 leaders award and has been featured in Forbes.
Her story is an example that persistence is the key to success.