The Celebrity Cricket League is here to entertain audience once again and the fifth season of the event will take off on Saturday, 10 January, in Mumbai.
Mumbai Heroes will take on Veer Marathi in the inaugural match played in Mumbai. While Bobby Deol is the captain of the former, Riteish Deshmukh is leading the Veer Marathis. The match begins at 2.30 pm and ends around 6.30 pm.
Mumbai Heroes Squad:
Bobby Deol, Sohail Khan, Suniel Shetty, Aftab Shivdasani, Sonu Sood, Saqib Saleem, Rohit Roy, Samir Kochhar, Vatsal Sheth, Amit Purohit, Raja Bherwani, Armaan Kohli, Indraneil Sengupta, Rajneesh Dugaal, Jay Bhanushali, Jeetu Varma, Shabir Ahluwalia, Apoorva Lakhia and Varun Badola.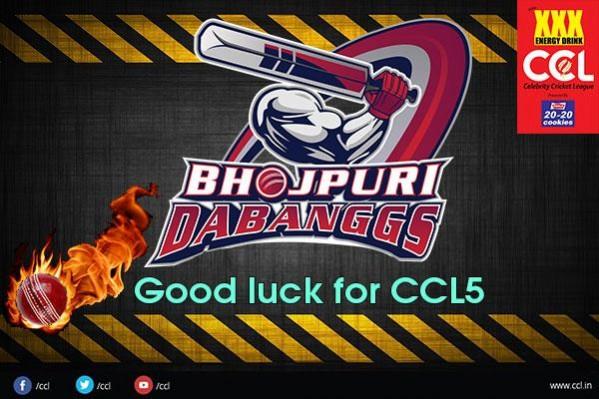 Veer Marathi Squad:
Riteish Deshmukh, Ankush Chaudhari, Rajesh Shringarpure, Siddharth Jadhav, Nupur Dhudwadkar, Manoje Biddvai, Sanjay Narvekar, Raiees Lashkariya, Sandeep Juwatkar, Sharad Kelkar, Makrand Deshpande, Mahesh Manjrekar, Madhav Deochakke, Upendra Limaye, Sandesh Upasham, Rahul Gore, Pushkar Jog, Anakesh Desai, Sanjay Jadhav, Nishikant Kamat, Astad Kale and Aryaajit.
Click Here for Complete CCL 5 Schedule
In the second match, defending champions Karnataka Bulldozers will take on Bhojpuri Dabanggs. It is the second match of the evening which begins at 7.00 pm. (Follow the below links to watch the live streaming online).
Karnataka Bulldozers Squad:
Sudeep, Darshan, Rajeev, Tharun Chandra, Tarun Sudhir, Dhruv, Vishwas, Pradeep, Rahul, Chetan, Dharma, Sunil Rao, Jayram Karthik, Abhimanyu, Mahesh, Rajesh and Mayur Patel.
Bhojpuri Dabanggs Squad:
Manoj Tiwari, Ravi Kishan, Dinesh Lal Yadav, Uday Tiwari, Ajhoy Sharrma, Vikrant Singh, Aditya Ojha, Praksh Jais, Ayaz Khan, Shaikesh Sinha, Vaibhav Rai, Asgar Rashid Khan, Vikas Singh, Akbar Naqvi, Gajender Pratap Dwivedi, Jay Prakash Yadav, Raj Chouhan, Pawan Singh, Bobby Singh, Pradeep Pandey, Yash Kumar and Sachin Mishra. Follow the below links to watch the live streaming online.