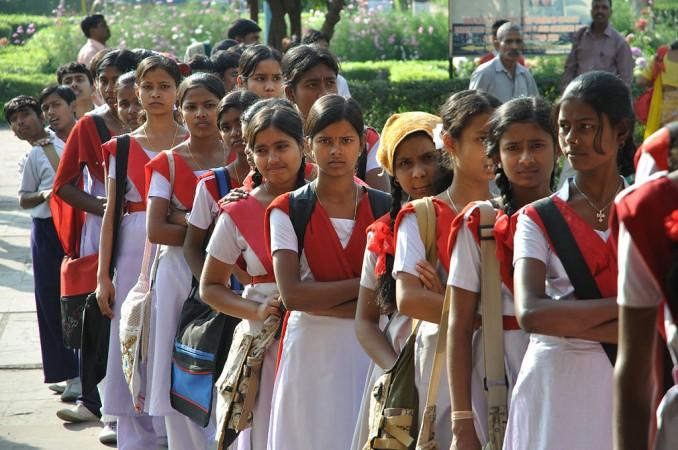 The Central Board of Secondary Examination (CBSE) has done away with the new academic reforms and has re-introduced rote-learning and exam-oriented studying. However, schools in Mumbai have reportedly said they would continue implementing the reforms till Class 8.
According to a report in Hindustan Times, the CBSE recently did away with the open text based assessment (OTBA) that had been introduced for classes 9 and 11. This comes after the board discontinued the international curriculum while also doing away with the continuous comprehensive evaluation (CCE) which focused on all-round assessments and also making Class 10 board exams compulsory again.
"These are regressive steps, undoing all the innovative assessments and evaluations brought in over the last decade. These assessments were on par with foreign universities and higher education institutes," Avnita Bir, Principal of RN Podar School in Santacruz, Mumbai, told HT.
The OTBA, which has now been scrapped, focuses on developing thinking and analytical skills in students, reading case-studies and answering open-ended questions rather than just mugging up answers and writing them down.
"We were so impressed with OTBAs that we had introduced them for our lower classes as well and we don't want to change that," Bir said adding that the schools were not consulted before the decisions were taken. "It was unfair for the board to just scrap it without even giving us any reason. We are now worried whether they will do away with the new subjects," Bir further added.
Principal of Andheri's Rajhans Vidyalaya Deepshikha Srivastava told the daily: "CBSE policies are politically driven but we cannot keep changing the assessment pattern. It will affect our students... We will take the good practices from all the various assessments and stick to it for classes 1 to 8." Several schools have refused to discontinue with the reforms, at least, for primary and middle school.
According to the heads of several schools, the reforms had not even been implemented in the correct manner. "They were hastily introduced, without proper planning. None of the actual stakeholders were involved in the discussions while implementing them," Ganesh Parmeswaran, Principal of Bal Bharti Public School in Navi Mumbai told HT. He added that the reforms were not implemented properly in several schools and that many of them were not apt for rural areas.
"The assessment of speaking and listening skills too, is not being done properly. The results are fudged by many schools... CBSE has schools in urban and rural areas. They have to think about reforms which can be adopted by all the schools," Parmeswaran said.
Here's a list of reforms that were introduced but later scrapped:
OTBA: It was introduced in March 2014 for Class 9 in subjects like Hindi, English, mathematics, science and social science and in a few Class 11 subjects like economics, biology and geography.
CBSE-I: The international curriculum of the Board began in 2010-11 as a pilot due to lack of quality reading material that matched global standards and other technical faults. However, the curriculum will be scrapped from the academic year of 2017-18.
Optional board exams: The Class 10 Board examinations, which were made optional in 2011 to reduce the fear of exams in students, have been made compulsory again from 2017-18.
CCE: This 2009 policy that focused on all-round assessment of students has also been scrapped, bringing back the emphasis on the exams at the end of the year. Eighty marks have been allotted to the Board exams while school-based exams carry 20 marks.
Problem-solving assessments: The PSA that focused on the thinking and analytical skills of students of classes 9 and 11, was brought to an abrupt end in the middle of the academic year in 2015.