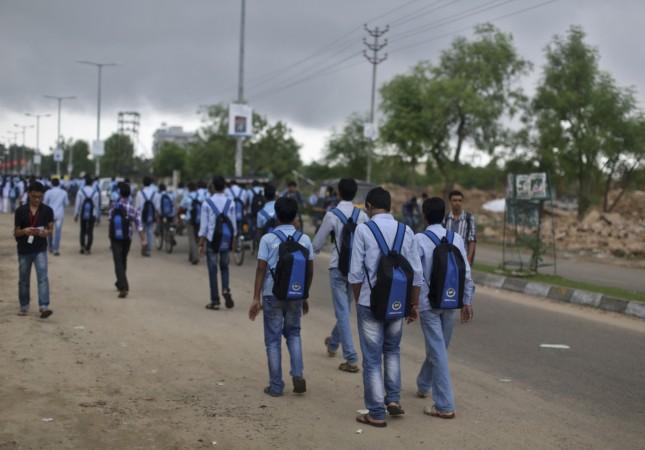 The Central Board of Secondary Education (CBSE) may delay the declaration of results of Class 10 and Class 12 board exams for the first time in over 20 years as the examinations were delayed due to the Assembly elections in Uttar Pradesh.
The CBSE is trying to declare the results of the Class 10 board exams before May 20 while the results of Class 12 exams are expected to be declared in the last week of May this year. The Class 10 board exams ended on Monday, April 10, while the Class 12 board exams will end on April 29.
The CBSE's Ajmer region, which includes Rajasthan, Madhya Pradesh, Gujarat and the Union Territory of Dadra and Nagar Haveli, will be heading the evaluation process.
"In CBSE, a teacher has to go to the evaluation centre, depending on the subject and the city in which it's being carried out," a source told the Times of India adding that a "teacher cannot evaluate more than 20 copies a day unlike in RBSE, where one can carry the answer sheets home."
The source further added that the board could "compile the results" early since the work for the Class 10 board exams is comparatively easier with schools conducting a home board exam and evaluating answer sheets and sending the marks to the regional board office.
Officials told TOI that accuracy is important for the CBSE. "Delays occur because we have to waits for results from other regions," the source said.