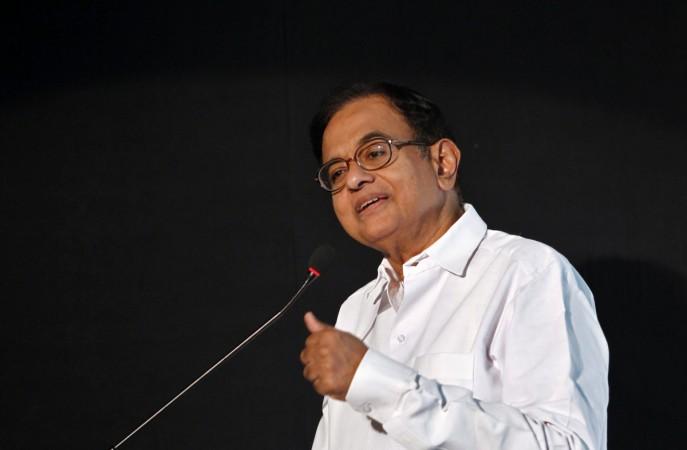 The Central Bureau of Investigation (CBI) on Tuesday carried out raids at the residences of former Finance Minister P Chidambaram and his son Karti Chidambaram in connection with thealleged criminal misconduct while granting the Foreign Investment Promotion Board (FIPB) approval to INX media during the UPA regime.
A First Information Report (FIR) has also been registered against Karti, his company Chess Management Services, Indrani and Peter Mukerjea in the Foreign Investment Promotion Board (FIPB) approval case for INX Media in 2007-08. Sources in the Enforcement Directorate were quoted by CNN-News18 as saying that several documents in connection with the transaction were found during raids and that Karti had taken Rs 90 lakhs from NewsX for the FIPB approval.
"The company violated the conditions set by the FIPB and received investment to the tune of 26 per cent in the capital which included foreign investment. The company generated more than Rs 305 crore of Foreign Direct Investment in INX Media against the approved inflow of Rs 4.62 crore by issuing shares to foreign investors at a premium of more than Rs 800 per share," the FIR stated.
A total of 14 places were raided by CBI officials in Delhi, Noida, Gurugram and Chennai, CNN-News18 reported. Around eight places alone were raided in Chennai. Raids were also carried out at the office of NewsX. The residences of Indrani and Peter Mukerjea were also raided. INX Media is owned by businessman Peter Mukerjea and his wife Indrani.
CBI Joint Director (Anti Corruption) Vineet Vinayak was quoted by DNA as saying, "We have set the process of investigation in motion with the FIR. All the people whose involvement has come forth will be examined in due course." He added that mails and hard disks were retrieved from their searches and that they would be examined.
He alleged that companies owned by Karti received money from INX Media for using him to manipulate a tax investigation against it over violations of FIPB conditions to receive investment from Mauritius.
"We have recovered vouchers of Rs 10 lakh which were allegedly paid for the services. These vouchers were issued in favour of Advantage Strategic Consulting (P) Limited, a firm indirectly owned by Karti," Vinayak alleged He added that the invoices of Rs 3.05 crore were also recovered by the CBI.
Govt wants to silence my voice: Chidambaram
"The government by using CBI and other agencies is targeting my son and his friends. The government wants to silence my voice... It wants to stop me from writing, as it has tried to with leaders of Opposition parties, journalists, columnists, NGOs and civil society. Should I stop writing against the government?" Chidambaram said after the CBI carried out raids at his residence and other locations.
The former finance minister added: "Every case was processed according to law and approval was granted or refused in accordance with the FIPB recommendations consisting of five Government of India Secretaries." He further added that "FIPB approval is granted in hundreds of cases" and that no allegations had been levelled against the "five secretaries" who "constitute the FIPB."
"All charges against me are baseless. I'm being targeted politically and personally... My father has already made a statement on the issue," Karti, the former finance minister's son, said. He added: "This raid is being carried out only because of political vendetta. I have done nothing wrong. They could not prove allegations against me, they want to silence our voice."
Congress spokesperson RS Surjewala defended Chidambaram saying: "Revenge of false cases has become the DNA of BJP. Everyday Opposition is being targeted. We will not bow down; Congress will continue to tell the people of India that one autocratic leader cannot suppress us."
BJP leader Subramanian Swamy lashed out at Chidambaram saying: "His name is involved in many cases.. there have been a lot of violation that has happened. Process has begun and I hope Chidambaram will be sent where he belongs."
Meanwhile, Congress leader KR Ramasamy defended the former finance minister saying: "Chidambaram has done nothing wrong, these raids are politically motivated."