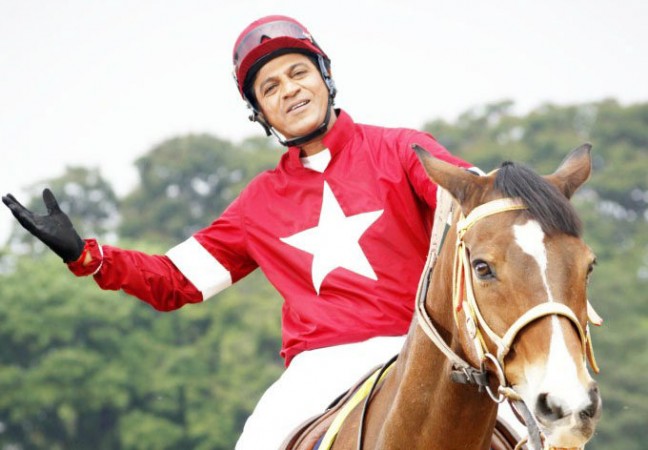 Shivaraj Kumar has extended his support to the Karnataka bandh call given by the pro-Kannada organisations and farmer groups. He has said that Prime Minister Narendra Modi should intervene to resolve the dispute between Karnataka and Tamil Nadu over water sharing.
Speaking to Public TV, he said, "We have always stood by our people and we had extended our support to the Kalasa Banduri project as well. Like every time, injustice is meted out to us and I wonder why it happens to Karnataka, always."
Taking out his frustration on the politicians, Shivanna said "I don't know what our members of Parliament (MPs) and the members of Legislative Assembly are doing. We may join the bandh and sit with the people, but the issue can be addressed only by them through serious talks."
However, he suggested, "The leaders from Karnataka and Tamil Nadu have to sit together to discuss the problem and let Narendra Modi chair the meeting."
Shivaraj Kumar's late father and matinee idol Dr Rajkumar had successfully lead the Gokak agitation to make Kannada, the first language of the state in schools decades ago. Asked whether Shivanna can be an inspiration like his father, he said, "His place is difficult to fill, but I promise you that we will be with the people and fight against the injustice."
Darshan joins the protesters
Meanwhile, Darshan has joined the protestors in Mandya. The actor has cancelled the shooting of his forthcoming Kannada film "Chakravarthy" to display his support. On the other hand, Sudeep, who is busy shooting his film "Hebuli" in Kashmir, has asked people not to react in haste and justice can only be achieved through the right way. Find his posts below: