The dialogue delivered by celebrated Malayalam actor, Mammootty in his upcoming movie, Puthan Panam, has done what a script should: Strike the right chord by capturing the imagination of a nation and beyond...long before the films is even released.
The movie, directed by Ranjith, revolves around the issues faced by people after Indian Prime Minister, Narendra Modi, demonetised the Rs500 and Rs1,000 notes, last year.
The movie, which also stars Mammukoya, Siddique, Indrans, Saikumar, RenjiPanicker, Iniya, Sheelu Abraham, Niranjana Anoop, Joy Mathew and Baiju in significant roles, is scheduled to hit screens on April 12.
'Aey kunji enthaknnu', (Hey child, what are you doing?) the very first words of Mammookka's dialogue as Nithyananda Shenoy in the second teaser of Puthan Panam will obviously have non-Malayalam speakers looking for subtitles.
But, one won't be surprised if natives of the state feel the same way! That is for the simple reason that Kasaragod Malayalam is very distinct from the language spoken across the state.
To unravel the mystery that is a feature of Mammotty's dialogue, a journey of discovery takes us to the doorstep of Kasaragod, a nondescript northern district in Kerala that nestles along a 293-kilometre stretch of coastline.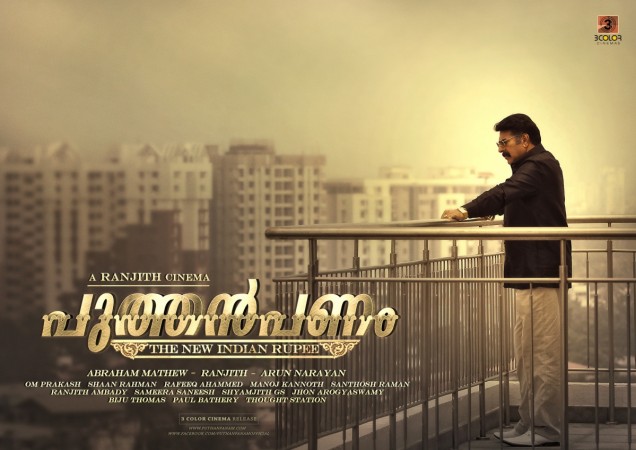 Famed for its coir and handloom industries, Kasaragod has once again got a chance to showcase its uniqueness after years of neglect by the state government machinery.
As Mammootty's character says, it is a place meant only for launching political party protests and punishment transfers for state officials.
Kasaragod is also home to seven different languages with additional dialects and tribal languages, each spoken by a substantial section of its populace.
If Malayalam retains its stature as one of India's most difficult languages to learn, Malayalam spoken in Kasaragod has influenced of a slew of languages – Kannada, and coastal languages and dialects such as Tulu, Konkani, etc.
Although Kasaragod became a district following the reorganisation of the states and the formation of Kerala, it has yet to assert its rightful place in the state. It is for these reasons, outsiders within believe the dialect sounds alien, derived from different shores.
Yet for ordinary folk, it is their identity, a song that is a treasure from their very own land of gods and goddess that flows flawlessly across the coastline.
Pulldru (child), paaynnu (running), keenjinu (disembarked), onn and olu (him and her) are words that make the language appear different.
This is not the first time that this tranquil district has found a place in Indian movies.
Reaching into its rich historical past, the Mani Rathnam movie Bombay featured scenes at Fort Bekal, one of the largest and best-preserved forts in the state.
Structures like Ananthapura Lake Temple, Chandragiri Fort and river, Malik Deenar Juma Masjid, Madhur Mahaganapathy Temple, among others, display a variety of styles in traditional architecture.
Its strategic location on the banks of Payaswini River, what was years ago the port of the Kolathiri Rajas, and numerous myths and legends have ensured it still weaves a magical charm with spectacular art forms such as Theyyam, Yakshagana, Poorakkali and Kolkali.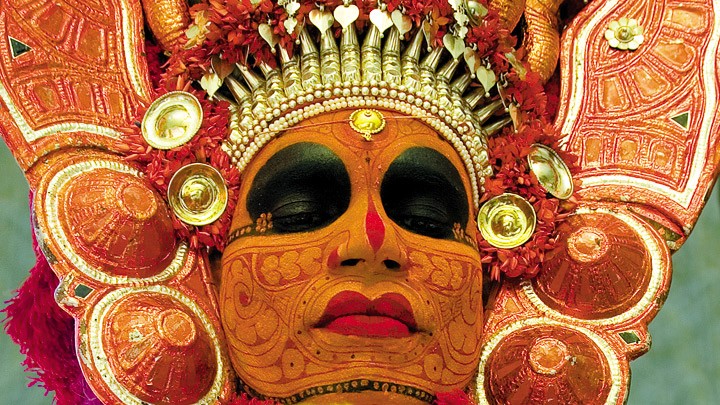 With Puthan Panam, Mammootty will perhaps have killed two birds with a single stone – brought to the fore an issue that gripped the country's conscience, and at the same time wiped the blues from a community by giving their identity a place.
Watch the trailer of Puthan Panam here: