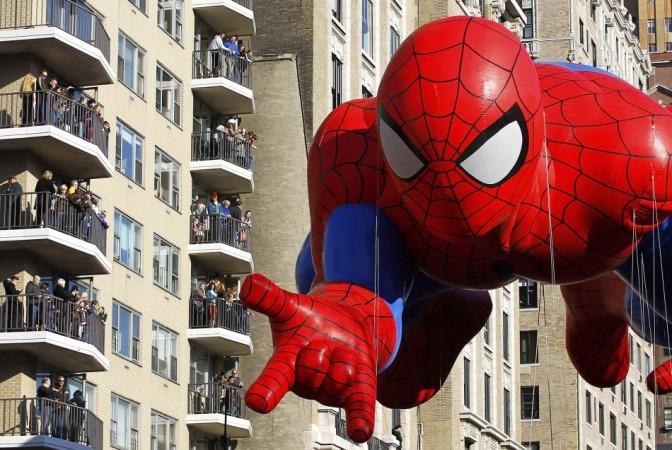 Can Spider-Man join "Captain America: Civil War?" Following the controversial Sony hack, there is major speculation about Spider-Man's introduction in to the Marvel Universe. The leaked Sony emails have suggested that Sony and Marvel are interested in sharing the superhero and in all probability the latter wants to introduce Spider-Man in the civil war version of "Captain America."
Crossovers reportedly are the next step to keep any comic book based franchise going and a deal between Sony and Marvel for Spidey's introduction in "Captain America: Civil War" can still be made, according to Screen Rant. The future of the "Spider-Man" series has not yet been decided and with a summit planned for January; there are chances that a final decision about the series will be revealed.
Amy Pascal, Sony Pictures' co-chairman will be discussing the future plans of "Spider-Man" series with the honchos of the production house, according to the Website. It has also been reported that some concrete news about Spider-Man's introduction in the Marvel Cinematic Universe can come in February.
"Marvel would include an after-credits stinger that would centre on Spider-Man," a source revealed to Screen Gonzo. With the shooting for "Captain America: Civil War" scheduled in Feb-March, the timing of SpiderMan's introduction will be right.
Apparently, Marvel president, Kevin Feige, is "pleased" with the way the tie-up is happening between Sony Pictures and Marvel. "Captain America: Civil War" will be directed by Joe and Anthony Russo. The duo has also been roped in to helm "The Gray Man" for Sony, as per the website's report.
Moreover, it is rumoured the Russo brothers will also be directing and writing the new "Spider-Man" trilogy for Marvel. The casting of the film is yet to be done. However, there is a list of potential actors, who according to Russo brothers can play the titular role, reports Josh Johnson of Screen Gonzo.
The official confirmation on Marvel's take over of "SpiderMan" franchise is yet to come.