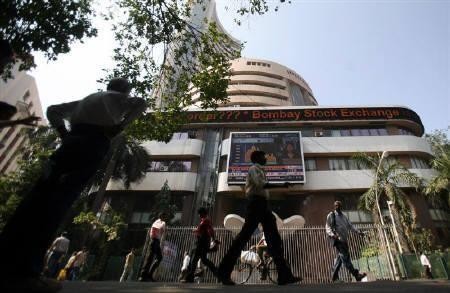 The Chinese stock markets have fallen sharply in recent trading sessions, leading to speculations that such a fall will see a diversion of funds from China to other emerging markets like India.
But analysts contradict such expectations, saying the Chinese authorities are well prepared to avert a major decline in the country's equity markets.
The Chinese benchmark Shanghai Composite index closed at 4,035 levels on Monday, falling nearly 22 percent in the past nine sessions. Prior to this fall, the index had gained nearly 155 percent to 5,166 levels since June last year.
The sell-off comes in the wake of intensifying concerns that a bull run will start fading, having lasted for one year, amidst chances of economic slowdown in the country.
"Chinese markets have had an unprecedented run in 2015 amidst hopes of a soft landing and a gradual recovery in the global economy, a key driver for Chinese exports. We believe chances of a sudden incremental collapse in Chinese markets are remote, particularly after the ongoing sell-off, but not zero," Tirthankar Patnaik, India Strategist at Japan-based Mizuho Bank, told Business Standard.
On Saturday, the Chinese central bank had announced a cut in interest rates by 25 basis points (bps) to 4.85 percent, its fourth rate cut in the past seven months.
The country has witnessed a massive increase in retail investor participation in the stock markets in the past one year, encouraged by expectations over policy moves to support growth and better returns in equity markets.
Chinese markets saw an addition of 1.6 million new investors in April, up 83 percent than the previous year, accoring to a report by Barron's Asia.
However, the markets have been on the downtrend for the past few weeks, as concerns grow over high valuations, weak corporate earnings and a deceleration in economic activity.
The decline in Chinese stock markets has raised speculations that foreign investors may pull out the money to invest in other attractive emerging markets like India.
Analysts disagree with such expectations, saying the current bull-run in Chinese markets is mainly driven by retail investors and the authorities are already to pull the trigger if they witness further slowdown in the economy.
"However, events since late 2013 tell us that the PBOC (People's Bank of China) and the Chinese government remain in a position to avert sudden rise in uncertainty, which would be a precursor to a fall. India's benefit from capital outflows from China remains contingent on the process being gradual; we believe a sudden drop in Chinese markets is unlikely to be a beneficiary to any emerging market peer," Patnaik said.