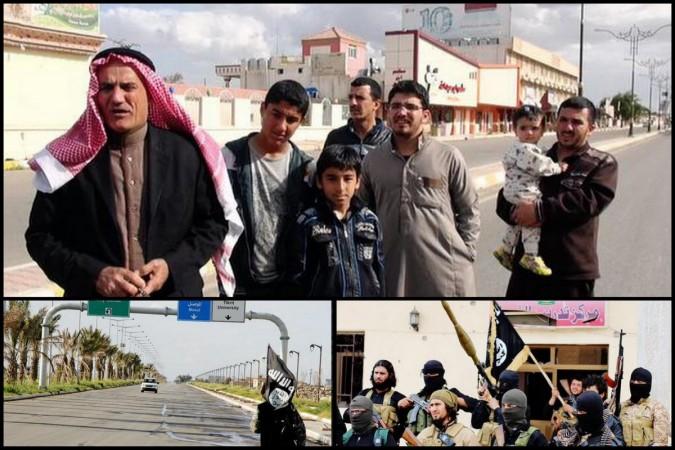 With a large Shia militia joining hands with the Iraqi forces against Islamic State (Isis), concerns have been raised on whether Baghdad will be able to stop a possible revenge killing of the civilians in Tikrit.
Iraq that is being backed by Iran continued the assault against the Isis militants for a third day, in its attempt to trap Islamic State group jihadists from three sides.
Around 30,000 security forces and allied fighters since Monday have been trying to make their way into Tikrit, reported The Malaysian Insider.
A senior Iraqi commander Lieutenant General Abdel Amir al-Zaidi told AFP that security forces were focused on cutting supply lines of weapons and reinforcements to the Isis jihadists, who took control of the city in June.
There is, however, a widespread fear of revenge killings. According to Human Rights Watch, there have been documented reports of repeated abuses against civilians in areas that Iraqi security forces and militias have retaken from Isis.
The Rights group claimed that it also had documented mass killings of prisoners, in what appears to have been a sectarian retaliation against Sunni civilians.
The Shia militia, which make up almost 50% of the 30,000 troops are fueled by the desire to seek revenge for the killing by Isis of hundreds to thousands of Shia recruits taken prisoner after it overran a military base near Tikrit in June 2014.
It is estimated that at least over a thousand Shia soldiers were executed and buried in mass graves near Saddam Hussein's Palace in Tikrit.
In meantime, the Institute for the Study of War has reported that the Isis fighters plans to use the Tikrit civilians as human shields. Its 1 March report stated that Isis fighters have taken 'unspecified number of civilians in Tikrit, Alam and Albu Ajil' hostages and plans to use them as 'human sheild.'
Following reports that Iran too was assisting the Iraqi operation against Isis in Tikrit, top US General Martin Dempsey had noted that while the move was "a positive thing." However, he had warned that it should not lead to further sectarian violence.