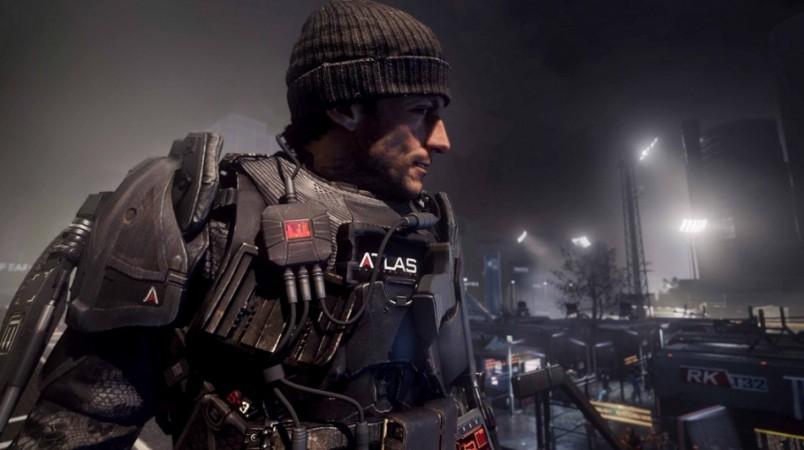 Many players complained that Call of Duty: Advanced Warfare from Sledgehammer Games had one drawback in its multiplayer mode, like many other Call of Duty games, it too did not have the Gun Game mode. But the new tease by the company reveals that this flaw has been rectified.
The new mode was teased by none other than Michael Condrey, co-founder of Sledgehammer Games. He went on to share a screenshot of the loading screen of a match in the Gun Game mode.
Previously, this mode was first introduced in Call of Duty: Black Ops. It was basically an inspiration from the Counter-Strike mod. This mode allows six players in a free-for-all battle, but they do not get to choose their load-out. All players start with their pistols. And every time a player gets a kill, their weapon is replaced with another weapon. So the first player who manages to kill with each of the 20 listed weapons will be adjudged the winner.
But if a player knifes his rival or commits suicide then it will decrease their progress.
The developer had promised to players that it will be including the Gun Game mode but it was delayed for later deployment.
However, there has been no confirmation as to when this Gun Game mode might be released for the game. From the looks of the screenshot that was released we can expect a release sooner than later.
Condrey also revealed the addition of 'pause' option in Exo Zombies mode, which is part of the Havoc DLC.
Slow news day. If you were at the studio you could play some #AdvancedWarfare with us. pic.twitter.com/5yJ8bKdBkv

— Michael Condrey (@MichaelCondrey) February 6, 2015
Meanwhile, Glen Schofield, co-founder of Sledgehammer Games felt hurt when it was not given any award at the recently held DICE Awards 2015.
"Snubbed at DICE. I do have to say it hurts.Really does," tweeted Schofield.
Developer Treyarch has confirmed that it is leading the development for the next Call of Duty title for 2015 following the release of the current game, Call of Duty: Advanced Warfare.
COD in 2015 confirmed. We look forward to carrying on the conversation...that is, if we haven't started it already. #InDevelopment — Treyarch Studios (@Treyarch) February 5, 2015
Previously, Treyarch was behind the development of Call of Duty: Black Ops, World at War and Ghosts gaming titles. It was the one that introduced the Zombies into the franchise.
So now with Treyarch at the helm players can expect zombies in the next title. Many have been speculating if it will be a World War 2 or Black Ops 3.
The last game from the developer was in 2012 when it released Call of Duty: Black Ops 2.