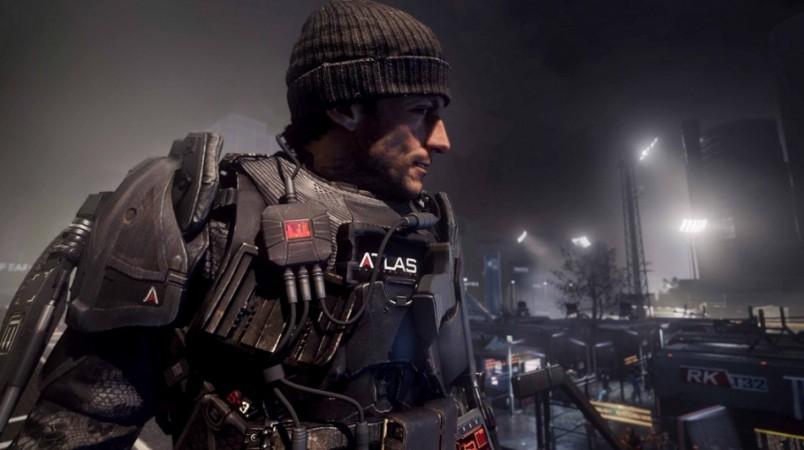 As Call of Duty: Advanced Warfare players are gearing up to play the new Havoc DLC, its developer Sledgehammer and publisher Activision have announced that the game will be getting Clan Raids shortly.
Clan Wars have been important part of Call of Duty series recently. Activision has said the Clan Raids in the game are "unique time-based challenges," and players who are able to complete them will not only earn a placement in the Leaderboard, but will also be getting new Clan Raid Gear like Equilibrium gear set.
However, in order to participate in the Clan Raids, players will need Clan Tokens, said a post on Call of Duty Community.
Clan Raids can be initiated by the Clan Leader any time he/she wants, unlike the time limitation on Clan Wars. Over time, players can expect the addition of new challenges and objectives. All these will be monitored via the companion app for Call of Duty: Advanced Warfare.
The company will open the Clan Raids on 9 March for preview, but only for clans with a Diamond Division ranking. The participation for others in the clan will be only after this.
Downloading Havoc DLC
Call of Duty: Advanced Warfare's first downloadable content, Havoc DLC will be released on 26 February for PlayStation consoles and PC. It will be available around 9am GMT / 4am EST / 1am PST.
The DLC will be having four new multiplayer maps that will bring unique player experience. It also includes new Exo Zombies co-op experience and players will also get AE4 directed energy assault rifle and AE4 Widowmaker custom variant bonus weapons.
The four maps include:
Core - Gobi Desert
Urban - Dallas, Texas
Sideshow - Devil's Tower, Wyoming
Drift - Rocky Mountains, USA
Xbox users were already given access to Havoc DLC as it was part of the timed-exclusive due to the deal between Microsoft and Activision.
Many players have been posting images and tips on the new DLC on Twitter and elsewhere. One tweet said, "Pause then resume and it halfs the download time." But another player tweeted, "i bought the season pass, i have de ae4 but i can't download dlc havoc" and others have been facing issues like this player, who says even after downloading the DLC, the system still asks him to download it again to play Exo Zombies. For some players it has not been downloading on PS4.
Some players are getting 1.11 Server Error message.
"Server is a different version: 1.1" Error Message. Details here -> http://t.co/3s1shzZMpy pic.twitter.com/fM1PhKnfoD

— COD Advanced Warfare (@CodAWOnline) February 26, 2015
(YouTube Courtesy: Call of Duty)
Skin Camos Leaked
A Twitter user, Max Wittfeld, has managed to get information in Call of Duty: Advanced Warfare and has found images of four previously unreleased skin camos for the weapons in the game.
However, the four pictures he posted have been removed due to copyright infringement. Players can check out the pictures here.
New Patch to Rebalance over 15 Bases
Michael Condrey, the co-founder of Sledgehammer Games has revealed that the studio is working on new patch that will bring signification changes to the game. He said on Twitter that, "weapon tuning on 15+ base weapons coming shortly."
He also confirmed that one of the arms that players will see as a part of the patch will be the SN6 sub-machine gun.
He also hinted at the Prestige Level dependency as a way to get Elite items, "Master Prestige is a good place to be right about now."
It was also revealed that players who will leave the matches when the League Mode is ongoing will be suffering from penalty of some kind, GamingBolt reported.