Finance Minister Nirmala Sitharaman started her Budget speech 2021 saying the Union Budget is set on six pillars with the first being healthcare and wellbeing.
Sitharaman extended tax benefits to senior citizens, above the age of 75. Under the proposal, senior citizens will no longer have to file I-T returns. The FM further said that income tax return forms have been further simplified.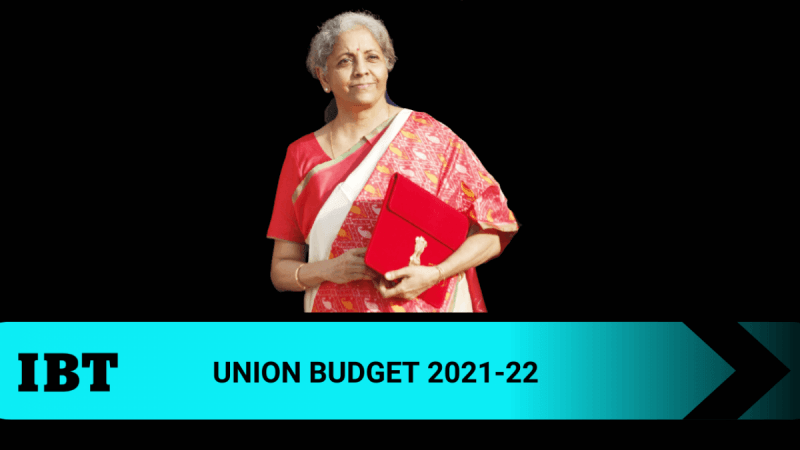 Here are some major highlights from the Union Budget speech:
With the Modi government's focus on healthcare this year, Sitharaman announced the PM Atmanirbhar Swasth Bharat Yojana with a corpus of Rs 64,000 crore.
The preparation of this Budget was undertaken in circumstances like never before, in view of calamities that have affected a country or a region within a country. But what we have endured with COVID-19 to 2020 is Sui generis
In May 2020, Govt announced the Atmanirbhar Bharat package, to sustain the recovery further we also rolled out two more Atmanirbhar packages. Total financial impact of all packages including measures taken by RBI was estimated to be about Rs 27.1 lakh crores.
Today India has 2 vaccines available and has begun safeguarding not only her own citizens against #COVID19 but also those of 100 or more countries. It has added comfort to know that 2 ore more vaccines are also expected soon
The Government stretched its resources for the benefit of the poorest of the poor. The PM Garib Kalyan Yojana, the three Aatma Nirbhar Bharat packages and subsequent announcements were like five mini-budgets in themselves
I borrow the words from Rabindranath Tagore, "Faith is the bird that feels the light and sings when the dawn is still dark". In this spirit, I can't help but recall the joy that we as a Cricket loving nation felt after Team India's recent spectacular success in Australia
To further reduce litigation for small taxpayers I propose to constitute a dispute resolution committee which will be faceless to ensure efficiency, transparency. Anyone with a taxable income up to Rs 50 Lakhs & disputed income up to Rs 10 Lakhs eligible to approach committee:
Fiscal deficit in 2020-21 pegged at 9.5% of GDP. We would need another Rs 80,000 crores for which we would be approaching the market in these two months:
We shall reduce the compliance burden on our senior citizens who are 75 years of age & above - for senior citizens who only have pension & interest income, I propose exemption from filing their Income Tax return
100 new Sainik schools will be set up in partnership with NGOs, private schools, and states. We would be introducing the legislation this year to implement the setting-up of Higher Education Commission of India
To further extend efforts towards unorganised labour force, I propose to launch a portal to collect relevant information on gig workers, building/construction workers among others. It'll help formulate health, housing, skill, insurance credit & food schemes for migrant workers
We have launched one nation, one ration card scheme through which beneficiaries can claim their rations anywhere in the country. Migrant workers in particular benefit from scheme. One nation, One ration card plan is under implementation by 32 states & UTs
Social security benefits will be extended to gig and platform workers. Minimum wages will apply to all categories of workers. Women will be allowed to work in all categories and also in night shifts with adequate protection.
I am proposing substantial investments in the development of modern fishing harbours & fish landing centres. 5 major fishing harbours - Kochi, Chennai, Visakhapatnam, Paradip and Petuaghat will be developed as hubs for economic activities.
I propose to amend the Insurance Act 1938 to increase the permissible FDI limit from 49% to 74% in insurance companies and allow foreign ownership & control with safeguards.
Ujjwala scheme will be expanded to over 1 crore more beneficiaries. We will add 100 more districts in the next three years to the city gas distribution network. A gas pipeline project will be taken up in Jammu and Kashmir.