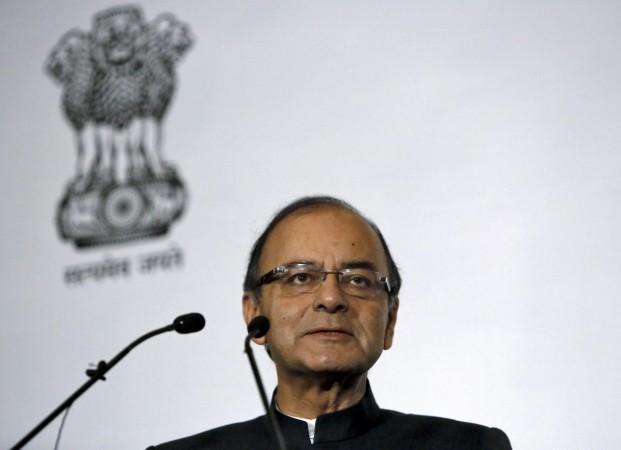 Social media users were quick to react as Finance Minister Arun Jaitley presented the last Union Budget of the Narendra Modi-led NDA government. The Budget 2018 is said to be farmer-friendly and business-friendly, but the salaried class people are not happy with it.
Also Read: Union Budget 2018 highlights
Praising Jaitley for the budget, Prime Minister Narendra Modi said, "I congratulate the finance minister for the decision regarding Minimum Support Price. I am sure it will help the farmers tremendously."
However, netizens were disappointed and took to Twitter to express displeasure over the budget.
Here are a few funny reactions to the Union Budget 2018:
The last line of this budget should be, 'Looking at the opposition Government has decided to make BURNOL free of cost'#Budget2018

— PhD in Bakchodi (@Atheist_Krishna) February 1, 2018
Today Arun Jaitley will deliver the Railway Budget along with the #UnionBudget2018

So basically today Railway Minister Piyush Goyal will feel like how every director feels in an Aamir Khan movie...

— Atul Khatri (@one_by_two) February 1, 2018
According to Karni sena #Budget2018 distorts history..

— Sumit kadel (@SumitkadeI) February 1, 2018
Taimur unhappy with the budget so far #Budget2018

— Gappistan Radio (@GappistanRadio) February 1, 2018
#Budget2018
Looks like the odd-numbered pages are in English, and the even-numbered in Hindi.

— Ramesh Srivats (@rameshsrivats) February 1, 2018
Din mein taare dikhana the saying exactly matches today's budget #UnionBudget2018 #budget2018

— rishab (@rishab0405) February 1, 2018
Middle class people trying to get something to cheer about in the budget!#Budget2018 pic.twitter.com/RJ8uu56mp6

— Cherry Dimple (@shailimore) February 1, 2018
*Meanwhile in parallel universe*

Opposition: Yeh Budget acha hai or Common man ke haq mai hai#Budget2018

— Chanderlal (@Lucky5rivastava) February 1, 2018
#Budget2018
Pic 1 - During BUDGET jaitely and his team.
Pic 2 - recation by common man , students, farmers . pic.twitter.com/YSxwUiYb93

— भाईयों एवं बहनों ???? (@softhearthuman0) February 1, 2018
Series of Events ????#Budget2018 pic.twitter.com/u46l3Acwni

— Delhi se hu bhench*d (@delhichatter) February 1, 2018
Bhakts looking at each other during the #Budget2018 pic.twitter.com/RGIFnerPgM

— Siona Gogoi (@AtomicBlow) February 1, 2018
Common man to Arun Jaitley #Budget2018 pic.twitter.com/BXdMI1bdoZ

— Akshay Jain (@AkshayKatariyaa) February 1, 2018
My reaction while I was watching the budget proceeding! #Budget2018 pic.twitter.com/lLgGsWIWNT

— Sandy (@itzsandeep) February 1, 2018
Q- What is your opinion about #Budget2018?

A-
?
pic.twitter.com/uGduESycPB

— गजराज (@Akwinner1) February 1, 2018
A BJP fan's verdict on #Budget2018 pic.twitter.com/hBtkUzl1CJ

— The-Lying-Lama (@KyaUkhaadLega) February 1, 2018
The middle stump is middle class. #Budget2018 pic.twitter.com/vjhJ80ylRI

— Bhosdi Waley (@bhosdiwaley) February 1, 2018
Salaried Middle class after #Budget2018 ? pic.twitter.com/X2QVdUSeFz

— Piyu Nair ?? (@DtPiyu) February 1, 2018
#Budget2018 @arunjaitley https://t.co/trAh2pUb17

— padmavat (@imdhokla) February 1, 2018
Poem by @arunjaitley to salaried middle class:

Roses are red
Violets are blue
I have 5 fingers
Middle one's for you.#Budget2018 #replug

— Arnold's Soundness (@brakoo) February 1, 2018
Middle Class: Sir, hamaare liye kuch...

Jaitley: pic.twitter.com/OCwG2152kz

— Keh Ke Peheno (@coolfunnytshirt) February 1, 2018
Salaried class person checking #Budget2018 pic.twitter.com/kIddSgCSAK

— Maithun (@Being_Humor) February 1, 2018
Meanwhile Papu during Budget....#Budget2018 #BJP pic.twitter.com/LKwm6eLOMB

— Adarsh Hegde (@adarshdgp) February 1, 2018
An honest tax-payer looking for benefits in the budget year after year #Budget2018 pic.twitter.com/BHVsUnVnAp

— The-Lying-Lama (@KyaUkhaadLega) February 1, 2018