Republic TV Editor-in-Chief Arnab Goswami was attacked in Mumbai on Thursday midnight while he was returning home. Goswami was with his wife when the goons hurled bottles on the car windshield. The bike-borne goons also banged the windows of Arnab's car.
According to Republic TV, the goons confessed that the attackers were sent on behalf of Congress. The attackers have been caught and are being interrogated at the NM Joshi Marg Police Station in Mumbai. The attack took place post 12 midnight when he and his wife were leaving the studio.
Arnab's security caught the miscreants as the attack took place only 500 meters from the TV editor's residence.
Arnab releases statement post attack
Arnab released a video message, narrating the physical attack on him. Besides giving out the details of how the incident took place, Goswami accused Congress and Sonia Gandhi for the attack. Arnab's security officials, who caught the attackers, reportedly said they were Congress youth workers sent to attack Arnab. The attackers were given instructions from their higher-ups to carry out the attack and teach a lesson, Arnab claimed.
"You are the biggest coward in the country right now. You tried to carry out an attack on me when I was driving back from my work. You know the questions I have asked you are absolutely appropriate. I will hold you personally responsible for any consequences of any attack on me. If anything were to happen to me, it is Sonia Gandhi and Vadra family who is responsible. I'm going to be filing a complaint."
Sambit Patra, BJP spokesperson, condemned the attack and said: "I condemn the violent attack on Mr. Arnab Goswami & His Wife in Mumbai! This is not how street thuggery can take over Freedom of Expression. Maharashtra Government needs to seriously look into this. The perpetrators should not go unpunished!"
Arnab questions Sonia; controversy follows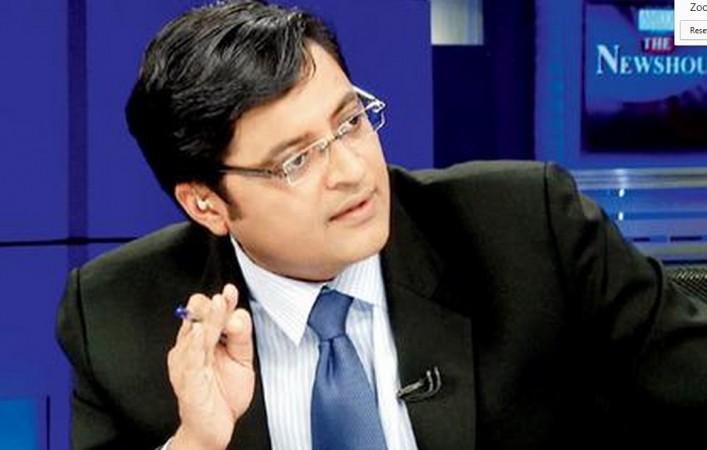 The attackers reportedly hurled abuses at the TV anchor for questioning Sonia Gandhi for being silent on Palghar lynching. On Wednesday, Goswami faced severe criticism for questioning UPA chairperson and Congress President over her silence on the Palghar incident. He had questioned if Sonia Gandhi would remain silent if Christian padres had been lynched instead of Hindu sadhus in Palghar. This created quite a stir and an FIR has been filed against the TV editor over his remarks.
Arnab also resigned from membership of Editors' Guild of India while targetting veteran journalist Shekhar Gupta, who is also the president of the organization, for not speaking up against the spread of fake news during this coronavirus outbreak. Goswami also called guild two-faced and hypocritical.