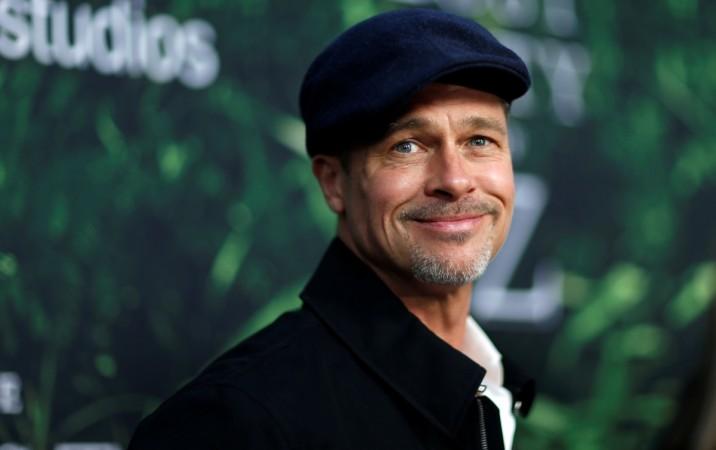 Brad Pitt and Jennifer Aniston are enjoying their private lives post their separation from Angelina Jolie and Justin Theroux.
Pitt is currently busy filming a western classic with Leonardo DiCaprio. Jennifer recently closed a deal with Netflix to feature alongside Adam Sandler in a comedy film titled Murder Mystery. Apart from their professional lives, their private lives have always intrigued their fans and well-wishers. A most recent tabloid report allegedly claimed that Jennifer and Brad got married on their 18th wedding anniversary.
Not long after Aniston and Theroux parted their ways, rumors swirled that she may be going back to Pitt, who was assumed to be single post his separation from Jolie. There were speculations that they planned to make their debut as a couple at the Oscars in 2018. A most recent news claimed about a secret marriage between Jen and Brad.
According to the new cover of InTouch Magazine, both Pitt and Jen seemingly got married on their 18th wedding anniversary. The cover has a picture of both the stars in question with a caption that reads, "Brad & Jen's Big Surprise: 'We're Married!'"
The report further asserted that both Pitt and Aniston secretly rekindled their relationship earlier this year and have now fulfilled a pledge to stay committed with each other.
"They were recently 'married' in a commitment ceremony," an alleged friend was quoted by the magazine.
As of now, Brad Pitt is lawfully married to Angelina Jolie and Jennifer Aniston is married to Justin Theroux. They both are only separated and the divorce proceedings are underway.
Gossip Cop debunked the allegations and after confirming from the representatives, it said that the report from the tabloid asserted that Brad's six children attended the wedding. In reality, all of Pitt's six children are in London with their mother Angelina Jolie since May.
After separating from Angelina Jolie, Brad Pitt and Jennifer Aniston did not rekindle their romantic endeavor. This is, however, not the first time when the rumors have swirled about the two getting back together. Most recently, it was claimed that Brad and Jen are planning to have a secret meeting in London. After checking their schedule and ongoing projects, the claims were soon debunked.
The reunion of Brad Pitt and Jennifer Aniston is not happening despite claims. Post their divorce, they both have led private lives and the reconciliation is not happening.