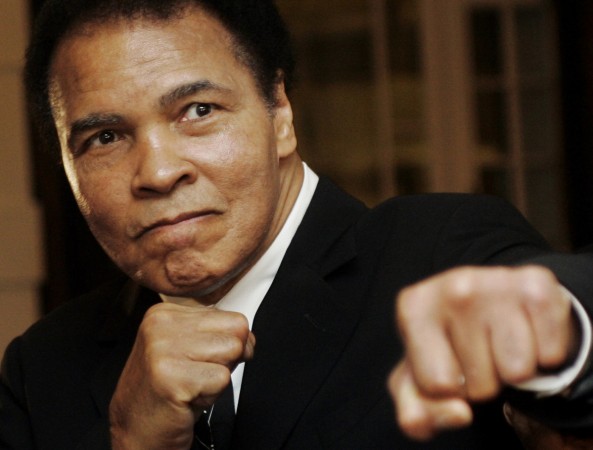 Legendary boxer Muhammad Ali's son was detained for four hours by immigration officials in Florida earlier this month and was repeatedly asked whether he was a Muslim. Muhammad Ali Jr., 44, and his mother Khalilah Camacho-Ali, the first wife of the boxer, arrived at the Fort Lauderdale-Hollywood International Airport on February 7 after attending an event in Jamaica, when they were pulled aside by immigration officials.
Also read: Donald Trump's sweeping deportation plan targets millions in the United States
Reports state that they were asked to step aside while going through customs because of their Arabic sounding names, Ali's family friend and lawyer Chris Mancini was quoted by USA Today as saying.
Camacho-Ali was reportedly let go after she showed a pictured of herself with her ex-husband. However, Ali Jr. was asked to stay and was grilled for two hours with questions like, "Where did you get your name from?" and "Are you Muslim?" After Ali Jr. reportedly responded in affirmative, the officials continued to question him about his religion and the place he was born in.
Mancini said that the Ali family is thinking of filing a federal lawsuit and they are presently trying to find out how many people have met with the same treatment as Ali owing to their religion.
"Imagine walking into an airport and being asked about your religion. This is classic customs profiling," he said.
The lawyer said that the kind of questions asked from Ali Jr. were designed to produce answers that corroborate what officials want to hear. Mancini added that neither Camacho-Ali nor Ali Jr. have ever been subjected to this form of detainment at the airport before, even though they travel extensively.
"To the Ali family, it's crystal clear that it is directly linked to Trump's efforts to ban Muslims from the United States," Mancini said.
US President Donald Trump had last month signed an executive order barring refugees and people from seven Muslim-majority countries from entering the United States. However, his executive orders have been stayed by a federal court after Washington state filed a lawsuit against it. Trump's administration has also set moves of "extreme vetting' reportedly to suss out travellers who could pose a threat to America.