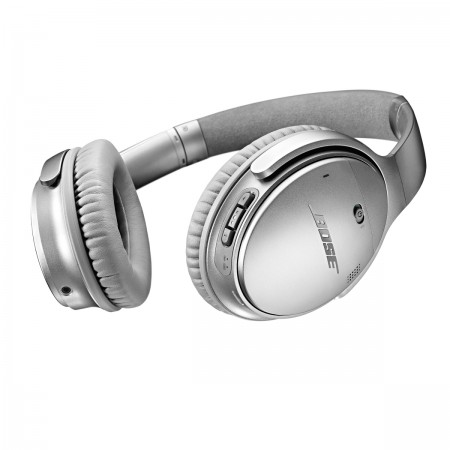 Bose, the renowned audio maker, is accused of spying on its customers by harvesting their personal information and giving it to third parties without proper consent of the users. A lawsuit was filed in Chicago on Tuesday in this regard, demanding the company stop its illegal data mining practices.
The lawsuit was filed by a Bose customer named Kyle Zak, who shared his experience of being a victim to Bose's violation of privacy. As per the lawsuit, Bose is accused of violating the WireTap Act along with other state privacy laws and sneaking into a user's audio history that can give insights into a person's personality.
In addition to gaining access to users' information discreetly, the Boston-based audio maker is accused of creating detailed profiles of customers' listening habits and sharing it with marketing companies such as one in San Francisco called Segment. You would be surprised to know Segment's website openly states that it offers to "collect all or your customer data and send it anywhere." Do we need to drop more hints on what's happening with your data?
In case you're wondering how Bose is able to track all your personality traits, Zak said that it's the Bose app which is recommended for wireless Bose audio headphones users to "get the most out of your headphones." To get in to the app, users need to give their name, email address and headphone serial number.
If you feel your listening habits and histories are not going to invade your privacy, you'll be surprised on the level of information it can give out about you.
" One's personal audio selections – including music, radio broadcast, Podcast, and lecture choices – provide an incredible amount of insight into his or her personality, behavior, political views, and personal identity," says the complaint.
To further explain this, the complaint included an example about a person listening to Muslim prayer services is very likely a Muslim, and those listening to The Body's HIV/AIDS Podcast are likely to be diagnosed with HIV or AIDS.
Zak, who had bought QuietComfort 35 headphones for $350, says all wireless headphones by Bose are at the risk of this privacy invasion. As compensation, Zak is seeking millions of dollars in damages for buyers of headphones and speakers, which include QuietControl 30, SoundLink Around-Ear Wireless Headphones II, SoundLink Color II, SoundSport Wireless and SoundSport Pulse Wireless.
The Zak v Bose Corp case is worth more than $5 million, the lawsuit says.
"Defendants' conduct demonstrates a wholesale disregard for consumer privacy rights," says the complaint.
Bose hasn't commented about the complaint yet. The plaintiff is being represented by a privacy lawyer Jay Edelson of Edelson PC, which specializes in suing technology firms over privacy violations.