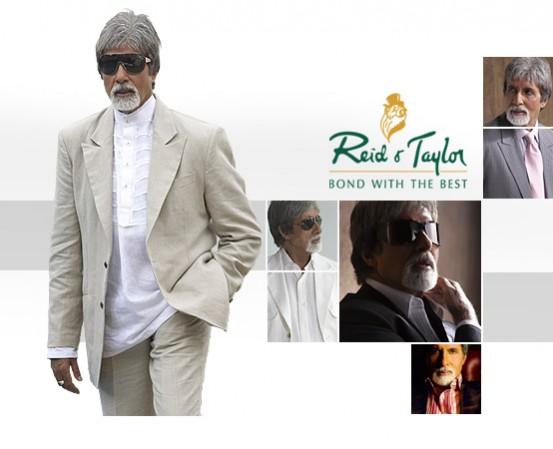 Apparel and suiting brand Reid & Taylor and its parent company S.Kumars Nationwide are headed for the bankruptcy after defaulting on more than Rs 5,000 crore of loans, the Economic Times reported on Friday.
Nitin Kasliwal, promoter of S.Kumars Nationwide, is declared a wilful defaulter by most lenders and will thus not be eligible to participate in the resolution plan, the report said citing two unnamed senior officials.
An email sent to S. Kumars did not elicit a response till the time of publishing the story.
Reid & Taylor, a fashion brand once endorsed by superstar Amitabh Bachchan, had a high recall value during its early days.
But the 175-year-old Scottish brand, with the famous tag line ''Bond with the Best'', lost its way as its parent firm struggled with financial woes.
Multiple acquisitions and ambitious expansion plans added to S. Kumars' debt pile, causing the company to default on its interest commitments and setting off a host of problems.
At its peak in fiscal 2012, S.Kumars' profits jumped to Rs 470.84 crore, but soon it fell on bad times, leading the promoters to pledge their shares to financial institutions.
According to the report, IDBI Bank has initiated insolvency proceedings against S. Kumars Nationwide, while Edelweiss Asset Reconstruction has dragged Reid & Taylor (India) to insolvency court.
Wilful defaulters, who are unwilling to pay despite the borrowers' paying capacity, owe more than Rs 1.1 lakh crore to banks as on September 30, 2017.
Liquor baron Vijay Mallya and two of his companies - the grounded Kingfisher Airlines and its holding company United Breweries Holdings - are also wilful defaulters, with an outstanding debt of Rs 3,000 crore.
Nirav Modi, prime accused in the Rs 11,400 crore Punjab National Bank fraud, is yet to be declared a wilful defaulter.