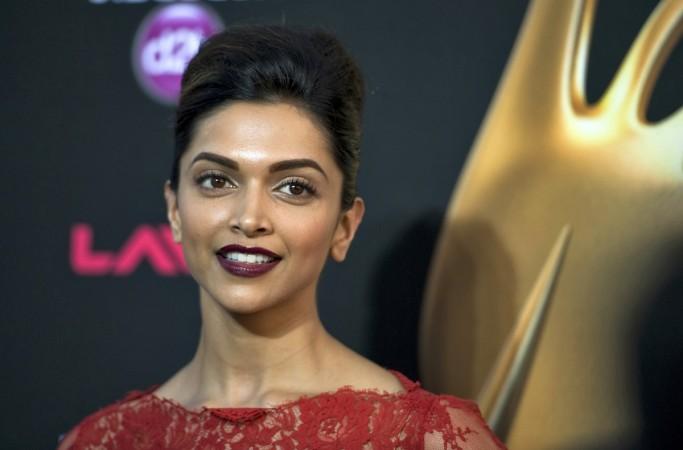 Deepika Padukone, who recently appeared in her debut Hollywood movie, became a point of discussion on social media for a picture that netizens claimed to be photoshoped. From Padukone's alleged photoshoped picture to Neha Kakkar breaking down on stage, check out the latest Bollywood buzz.
Is this picture of Deepika Padukone photoshoped?
Deepika Padukone's popular makeup artiste Hung Vanngo shared a photo of the actress on social media from the New York Fashion Week. However, Hung was trolled on Twitter by many as they felt Padukone's left arm has been photoshoped in the picture.
Hung captioned the photo as "Fresh as a daisy" and it got many shares. But many found Padukone's left arm photoshoped and trolled the artiste saying it was a poor photoshop job.
Neha Kakkar breaks down
Singer Neha Kakkar recently broke down while performing live at a wedding. She shared a post on Facebook, narrating how the organisers pushed her to perform even when she was unwell. "Such a Sad thing.. When you're a Celebrity people Don't take you as a Human being, for them you're just a Puppet.. Was performing for a Wedding today though we always say No to Wedding Day Gigs, We do Pre Weddings.. So today the event company fooled us by saying it's a Pre Wedding Gig when I landed they told us it's the Wedding Day only.
So anyway I had to perform since we had already promised..After being Unwell I performed for 60 mins and gave my 100% after 60 mins I coudnt perform more and came down, told the organiser that I'm not feeling well I've to leave, they said You Cannot Move from here until you Perform More..
I told those people I'm sorry I won't be able to perform more, I'm not in a condition to perform but they all Kept on Clicking Pics with Me even after knowing the fact that I'm not well and I had to go on stage again and then I broke down on stage itself.. Coudnt control my tears.. Regretted being a celebrity for a sec. today..... I know whatever I am today it's because of You guys.. But don't I deserve a break when I'm not well?" Neha said in the post.
Lisa Haydon flaunts baby bump
Pregnant Lisa Haydon shared a new picture on Instagram, flaunting her baby bump. The actress is seen posing with her husband Dino Lalvani. Earlier, she had announced her pregnancy by sharing pictures in which she was seen in a bikini.
Rangoon special screening for armed forces
The makers of Rangoon, starring Kangana Ranaut, Shahid Kapoor and Saif Ali Khan, will organise a special screening of the movie for the armed forces. It is a love triangle in the backdrop of World War 2. Kapoor is seen playing the role of a soldier. The movie is slated to be released on February 24.