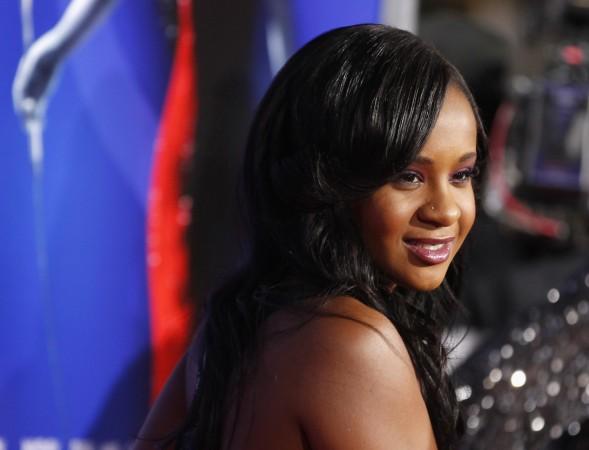 Bobbi Kristina Brown's father Bobby Brown and her relatives from her mother's side are reportedly at odds over whether to pull the plug on the aspiring actress.
Bobbi Kristina, daughter of the late Whitney Houston, has shown no signs of improvement since 31 January when she was placed on life support after being found unconscious in a bathtub at her home.
Although Bobby Brown is optimistic about his daughter's recovery, the Houstons, especially Pat and Cissy, want him to pull the plug and end Bobbi Kristina's suffering, reports indicate. Rumours are rife that the Houstons want to end Bobbi Kristina's life as soon as possible as they are set to gain from Bobbi Kristina's $20,000,000 inheritance.
Last week Bobby Brown performed at the Soul Food Festival in Los Angeles where he said he was leaving everything in God's hands.
"I wanna thank all of y'all for coming out tonight, for supporting me and my family," he said during the performance. "Rough times are rough times. Hard times are hard times. I don't know what the hell I'm going through right now, but I'm giving it to God."
Meanwhile, Bobbi Kristina's boyfriend Nick Gordon, who has been in rehab for the last few weeks, is said to be doing well.
"Nick is responding well to rehab treatment with no relapses," an unnamed source told People magazine. "The quiet time is good for him. He needed it."
"The best thing for Nick is that he is out of the way, out of the limelight," said the insider. "This way he can continue the process to improve himself and move forward in a better life. It is a blessing that he is in rehab."