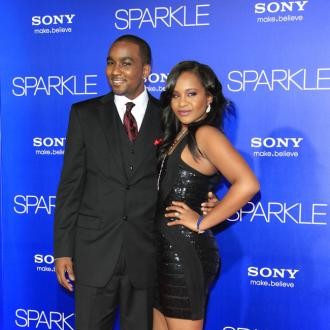 Bobby Brown surprised audience during a concert on Saturday after he announced his daughter, Bobbi Kristina Brown, who has been in coma since late January, was awake.
Later, his sister Tina Brown also echoed similar sentiments in a Facebook post, hinting to fans that Bobbi Kristina was on the path to recovery.
But sources close to the family of Whitney Houston, Bobbi Kristina's mother, believe Bobby Brown is giving false hope.
"Bobby saying Bobbi Kristina is awake is something we all wish for and want to be true but Bobby's hurting Whitney [Houston]'s side of the family, especially the elders, with false signs of hope," an insider told HollywoodLife. "It killed Cissy to see Bobbi lying in that hospital bed lifeless. It nearly destroyed her. It was beyond excruciating for Cissy to sit and listen to doctors tell her that her granddaughter wasn't going to make it."
Cissy has reportedly come to terms with the fact that there was nothing more doctors could do to improve her granddaughter's condition.
"She's finally in that place and Bobby is now saying she's awake. Cissy can't go through the ups and downs with this. Not again. She's old and doesn't have enough fight in her to go through one more emotional roller coaster," the source said.
On Monday, Cissy said in a statement to People magazine that her granddaughter has irreversible brain damage, and chances are high that Bobbi Kristina will remain in the same condition for a long time to come.
"I have just returned from visiting my granddaughter Bobbi Kristina in the hospital and while she is no longer in a medically induced coma she has a tracheotomy and according to the doctors she has global and irreversible brain damage and remains unresponsive," Houston said in the statement.
"Meeting with the doctors and understanding that she can live in this condition for a lifetime truly saddens me."
Bobbi Kristina was hospitalised on 31 January after she was found lying unconscious in a bathtub at the home she shared with boyfriend Nick Gordon. In February, doctors attempted to remove the 22-year-old from medically-induced coma, but they reversed the decision when she suffered violent seizures.