While the Blue Whale Challenge has hit most of the metro cities in India, Bengaluru had managed to stay out of the deadly game's clutches.
Read: Gujarat government bans the deadly Blue Whale Challenge
However, the deadly online game has struck Bengaluru for the first time. It has come to light that two teenage boys had started playing the 50-day challenge.
Fortunately, the two friends, an 18-year-old and a 19-year-old-- second-year commerce students at a prominent college in the city-- were caught by their lecturers and classmates on time.
They are currently being counselled at Vanitha Sahayavani that operates out of Bengaluru police headquarters. The organisation has formed a special team to counsel children against playing the killer game.
Initially, the lectures had noticed that the younger boy had come to college with an injured left wrist.
The 18-year-old's WhatsApp status read, 'I'm on the way' and also had a blue whale as his display image.

Suspecting that he was engaged in playing the lethal game, his classmates informed the principal. "Understanding the severity of the game, authorities approached cops," Rani Shetty , head of Vanitha Sahayavani was quoted as saying by a leading English daily.
Taking a serious note of the effects of the game, the organisation had a lengthy talk with the younger victim.
'Scared to try the third task'
An inspection of boy's phone confirmed he has been playing the game. The 18-year-old showed his wrist-wound and told the counsellors he had hurt himself to fulfil the first task.
The 18-year-old had also sent a photo of the wound to the group's administrator. As part of the second task, the boy had to watch horror clips for 24 hours at a stretch.
However, he freaked out at the third task, wherein he was asked to climb a tall building in Bengaluru in the early hours of the day. He also had to record the act and sent it to the person giving the tasks.
Influenced by friend
The Vanitha Sahayavani has said the elder boy introduced him to the controversial game. Both boys belong to east Benagluru and are childhood friends, reported the Times of India.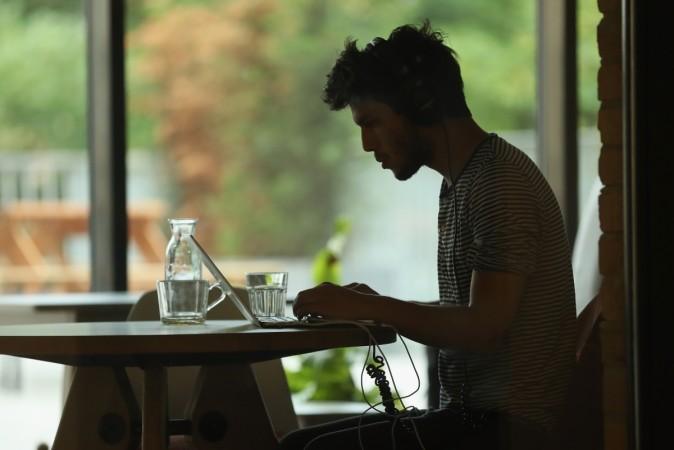 The 19-year-ol had been hooked by the Blue Whale game after he received a link to the game.
The two victim's family members are also being counselled.