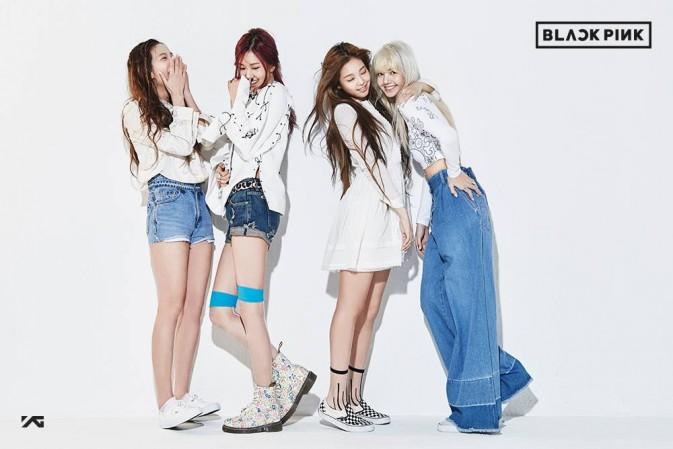 YG Entertainment's newest girl group, BLACKPINK, has made its comeback with two new singles, Stay and Playing with Fire. And while the four-member girl group is basking in its new-found success, the band members revealed if they think their popularity is due to their resemblance to 2NE1.
During a recent interview, bandmates Kim Ji-soo, Jennie Kim, Rose and Lisa Manoban were flattered when the similarities between BLACKPINK and 2NE1 were pointed out.
They acknowledged that they strive to emulate their agency's first girl group. "We think it's good for us to follow them as much as we can. We want to be shown like that on stage too," the members said.
However, they clarified that most people find similarities between the two groups because they belong to the same entertainment label, YG Entertainment.
"We don't want to show a different colour than them because we believe they portrayed the colour of YG. We also want to show YG's colour in our own, unique way," the band members said.
BLACKPINK is one of the newest K-pop groups but the band has already amassed a huge fan following across the world.
Their music videos have often crossed 1 million views in a matter of a few days and this popularity, in many ways, has instilled confidence in the four young members of the girl group.
The band members hope they win a rookie award this year, a trophy that would allow them to cement their place in their fans' hearts.
"We have a lot of fans who are watching us so we want to have a chance to communicate more with them," BLACKPINK members said.