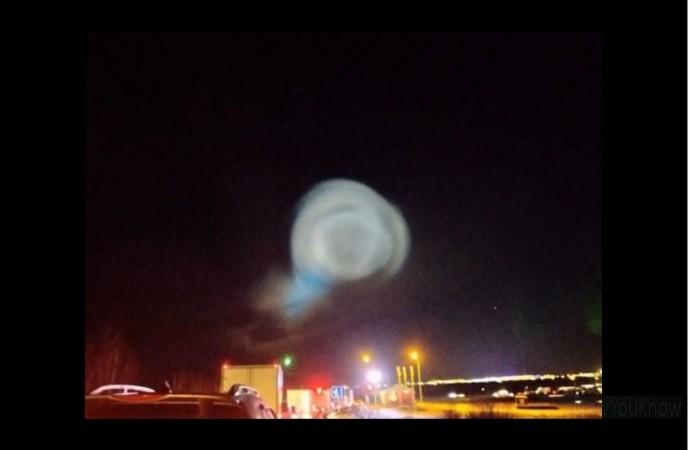 Mysterious glowing balls were spotted by many in the night sky of Siberia, northern Russia on October 27, leaving them terrified.
ALSO READ: Discovery of 1,700-year-old 'Mummified Aliens' in Peru's Nazca is NOT A HOAX, claims scientist [VIDEO]
On seeing these huge glowing light balls, many people thought it was an alien invasion and some even thought that it may be the end of the world.
"I went out to smoke a cigarette and thought it was the end of the world," cameraman Vasily Zubkov posted, a report by The Sun quoted.
This bizarre incident was seen by another photographer named Alexey Yakovlev, who was present in the town of Salekhard which borders the Arctic Circle. He admitted to being scared on seeing the glowing balls.
ALSO READ: UFO-like bizarre clouds spotted in UK's Dorset county [VIDEO]
"Gradually the ball began to expand, it became clear that this is not some radiance and it became scary," Yakovlev told The Siberian Times.
Various reasons have been speculated for this strange occurrence, one of which states that Russian President Vladimir Putin had fired an intercontinental ballistic missile (ICBM) along with three more missiles last night.
ALSO READ: Conspiracy theorist discovers mysterious underwater pyramids near Florida using Google Earth
These missiles were launched from a mobile launcher which successfully aimed at the Kura testing range in Kamchatka in the country's Pacific coast, The Sun reported.
The light is thought to be caused in the Russian night sky by the trace of the ICBM rocket dubbed Topol-M.
ALSO READ: Tipsy couple faces punishment for acting way too 'cheesy' and having sex at Domino's takeaway
Apart from the military testings taking place in Russia, the display of Northern lights or Auroras Borealis is believed to be another reason behind these mysterious light balls in the skies. This was one of the reasons why photographers had witnessed the instance.
WATCH VIDEO: