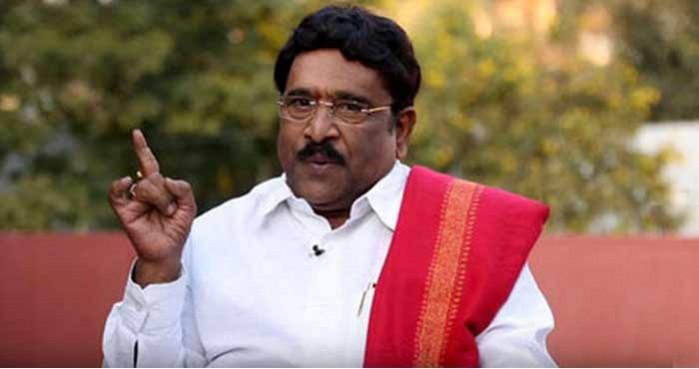 Bigg Boss Telugu 2 has got bigger and one of the most popular writers of Telugu is now talking about the reality show. In one of the recent videos, star writer Paruchuri Gopala Krishna commented on the Nani-hosted reality show.
It seems like Bigg Boss Telugu 2 fever has propagated well among the celebrities as well. Paruchuri Gopala Krishna, one of the most famous story writers of Tollywood, has expressed his opinion on the show.
It is almost 100 days ever since the biggest reality show began. Speeding towards the finale, Bigg Boss Telugu has become one of the most discussed topics in Telugu states.
There is a Youtube channel in which the writer talks and mentions his views on the happening things in Telugu states.
Paruchuri Gopala Krishna had particularly pointed out that it was shocking to see how the physical tasks are being played in the show. Referring to the car task for the ticket to the finale, Paruchuri expressed that it was a shocking thing to watch it.
Bigg Boss Telugu 2 contestants were seen fighting for the ticket to the finale. There were four contestants left out in the car towards the end of the task- Samrat, Tanish, Deepthi Nallamothu, and Shyamala.
Read: Bigg Boss Telugu 2: Is Nani a biased host for targeting Kaushal? Viewers believe so
Tanish and Samrat literally tried to push Shyamala and Deepthi Nallamothu out of the car by using physical strength. Shyamala and Deepthi were physically hurt during the tasks.
This topic has raised many controversies. Some of the viewers opine that it is a fair thing to do, as the men and women are to be treated equally, while the majority of the audience think it is not at all acceptable to play such weird tasks with women.
Deepthi Nallamothu was hurt and her husband had warned Tanish regarding the same, during his visit to the Bigg Boss house. Paruchuri Gopala Krishna has shared his views on the same topic.
"It was shocking to see men using their physical strength to push the women out. Such tasks were played without hurting anyone, in the other languages of Bigg Boss reality shows. I was upset watching our Telugu people man-handling women to win the tasks", Paruchuri Gopala Krishna opined.