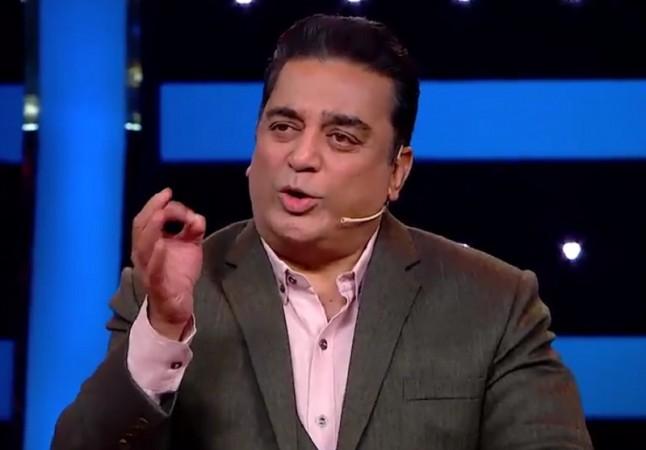 The first season of Bigg Boss Tamil came to a successful completion on September 30. The 100-day show was hosted by Kamal Haasan and people have largely credited his anchoring skills to be the main factor behind its success. Now, in a surprising move, he is reportedly quitting the show and Suriya is rumoured to be his replacement.
Rumours are rife that Kamal Haasan is planning to become a full-time politician and is not too keen to host the next season of Bigg Boss Tamil. It is reported that the actor wants to fully concentrate on politics once he takes a plunge into it.
Kamal Haasan had recently claimed that he might plunge into full-time politics by 2019. As a result, Vijay Television has found a replacement in Suriya, who had earlier anchored Neengalum Vellalam Oru Kodi, the Tamil version of popular Hindi game show Kaun Banega Crorepati.
Bigg Boss Tamil has been successful in Hindi, Kannada and Telugu, which are hosted by Salman Khan, Sudeep and Junior NTR. The anchors in all the versions have struck a chord with youth and Suriya too might repeat the same considering his popularity among youngsters and family audience.
Coming to the first season of Bigg Boss Tamil, Aarav emerged as a surprise winner at the grand finale with Snehan being declared as the first runner-up. People had expected Ganesh Venkatraman to win the trophy, but he ended up in the fourth place.