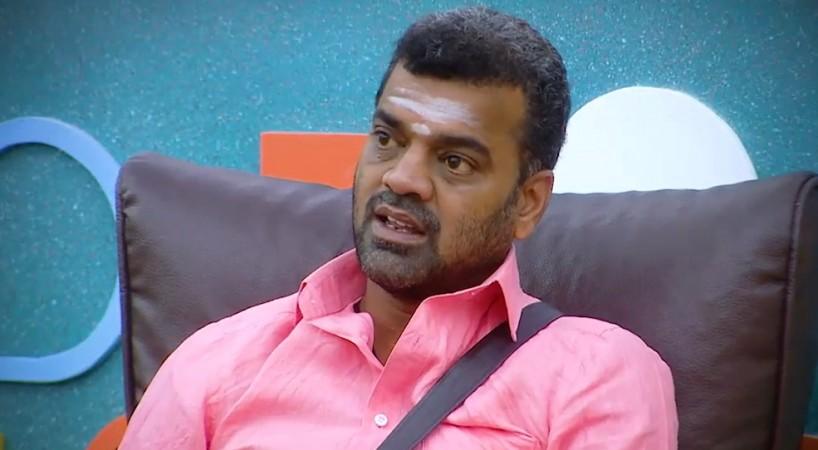 Thadi Balaji has been eliminated from Bigg Boss Tamil 2 on Saturday, 22 September. And one more contestant among Aishwarya, Vijayalakshmi, Yashika and Riythvika will be shown the door from Kamal Haasan-hosted show a day later. Bigg Boss Tamil 2 memes and Trolls.
His elimination has not come as a surprise as people had predicted it. His poor performance was the major reason why people wanted him to be out of Bigg Boss Tamil 2.
What social media trends say?
For the first time in the Bigg Boss Tamil, a double elimination is happening in the show. If we go by the people's response on social media sites, Riythvika has gained a lot of support from the Tamil audience. Her comment that 'Tamil ponnu (Tamil girl) should enter the finale or should win this season has worked in favour of her. Her calm, matured, quiet and honest nature have overshadowed her shortcomings.
Vijayalakshmi has been disliked by many, but the way she has performed in tasks this week has won people's hearts. Despite getting injured, she did not cry nor create nuisance which impressed the viewers.
Further, there is some kind of sympathy wave riding after viewers saw her being pulled and dragged by Yashika during a task. These factors are working in favour of her. Indeed, netizens are voicing their views that she should win the trophy this season for her efforts in tasks and handling Aishwarya along with Yashika.
That leaves Yashika and Aishwarya in the danger zone in Kamal Haasan's show.
Yashika has been a strong performer from the day one. She cleverly used people to her whims and fancies without even letting them know that they had become her shields. The actress is being hated by a large section of people, but nobody can question her commitment to tasks. It clearly is an advantage for her.
It means Aishwarya has lesser chance to stay. The former has neither impressed with his performance in task nor through great character, whereas the latter, despite performing well in the tasks, has irked the viewers with her tantrums and outburst.
Our prediction is that Riythvika, Janani, Yashika and Vijayalakshmi will enter the grand finale of Bigg Boss Tamil 2.