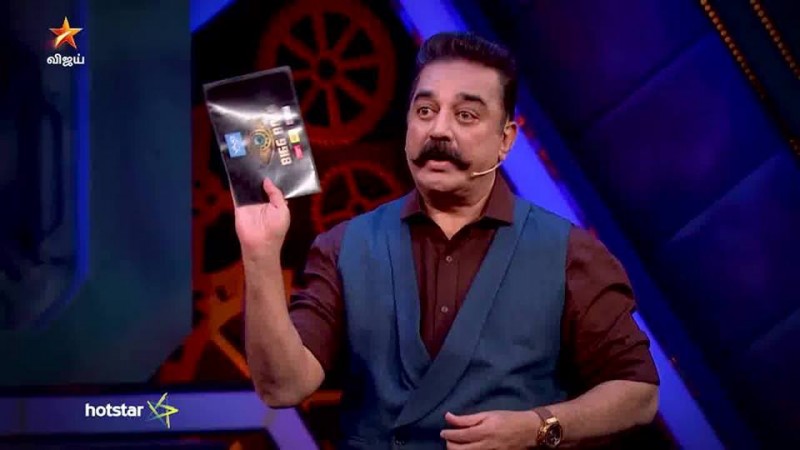 Ponnambalam, Thadi Balaji, Shariq, Mumtaz and Mahat Raghavendra are facing the elimination after Riythvika has been announced to be safe this week on the episode aired on Saturday (August 4.) The stage is set for the eviction of the fifth contestant of the season this week after Vaishnavi was sent to secret room after asking her to come out of the house last weekend. Just in: Shariq Eliminated from Kamal's Show
What does the social media say?
Going by the response on social media, it was clear that Riythvika would be safe this week. Her behaviour and involvement in the tasks have won the people's hearts.
Mumtaz and Mahat Raghavendra are the next two contestants who are most likely to be safe this week. They both have their own share of plus points and drawbacks, but their presence is important in the house as they provide a lot of entertainment for the viewers. Their sizeable fan following will be added advantage for them.
Shariq has been announced as the captain of the house after winning the task on the episode which was aired on Friday, August 3. Hence, it seems like he might not be evicted from Bigg Boss Tamil this week.
That leaves Thadi Balaji and Ponnambalam in the danger zone. The former's participation in the task has not been up to the mark and the language that he uses in the house has not gone well with the viewers. But, there is also a sympathy wave riding on him after Aishwarya harshly behaved with him during a task and even threw garbage at him.
Coming to Ponnambalam, he has not been an entertainer nor he has impressed people through his performance in task. However, the senior actor was liked by a section of people because he represented patriarchal values. Moreover, the anger on the female inmates, at some times, benefited him in the past.
So, our prediction is one among Balaji and Ponnambalam might be out of Kamal Haasan-hosted show.