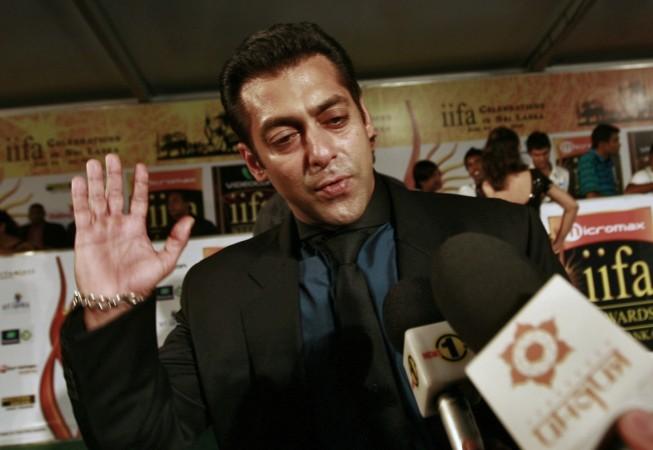 "Bigg Boss" thrives mostly on controversies, which are at best offshoots of heated arguments. Salman Khan, who has successfully hosted the show for three consecutive seasons, has been part of the repercussions during many house fights.
On Sunday's "Weekend ka Vaar", the superstar walked out of the sets of "Bigg Boss 8" after Karishma Tanna said she was in no mood to have fun. While her co-contestants tried pacifying the inconsolable Tanna, who welled up after a few comments were made in jest about her and Pritam Singh's friendship, the "Kick" star said she should be able to take jokes on herself.
However, according to a Bollywood Life report, "Bigg Boss 7" witnessed a major fight between the superstar and one of the contestants. Salman drew a lot of flak for being biased in supporting contestant Tanishaa Mukerji, who pushed Kushal Tandon during a task. The superstar's point was the latter shouldn't have behaved in an inappropriate way and that a foul attitude is unacceptable. The verbal brawl reached its pinnacle when Salman decided to quit the show, saying "BB7" would be his last.
The host also got into a tiff with Sapna Bhavnani and Imam Siddique in "Season 6". Salman, who was then in a cold war with friend Shah Rukh Khan, slammed Siddique for claiming that SRK is a star because of him. The two got into a heated argument during which the superstar made it clear that the "Happy New Year" star owes the success to no one, but himself and his hard work.
Bhavnani, on the other hand, got into a bitter war of words with the host saying she has been trying to put across a woman's liberation messaged. Reportedly, the hair stylist had to say nasty things about the actor, which were later edited out by the makers.
Catch clippings of the arguments here: