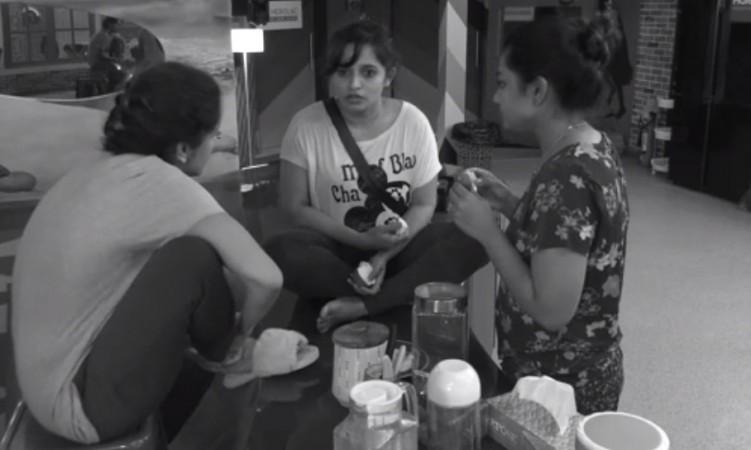 The debut edition of Bigg Boss Malayalam has reached the 26th episode. In the initial moments of the July 20 episode, the contestants were seen discussing the issues associated with Shiyas' behavior. Shiyas informed everyone that he is such a person who will react only if he gets physically hurt. Sabumon Abdusamad once again told Shiyas that he is not a strong contestant in the Bigg Boss house.
Later, Shiyas was seen asking Srinish to wash the utensils. Srinish disobeyed Shiyas, and made it clear that he will enter the kitchen only after brushing his teeth. In the meantime, Ranjini Haridas and Adithi discussed each other regarding the biased attitude of Pearle Maaney and Aristo Suresh.
Soon, Bigg Boss announced that all the contestants in the house should talk only in Malayalam. House captain Ranjini Haridas informed everyone that this rule should be followed strictly. Later, most of the contestants complained that they are not getting enough food to eat in the house.
After sometime, Bigg Boss asked the contestants to select the captain for the next week. All the contestants were asked to name two members, and finally, Archana, Pearle Maaney and Aditi became the contenders. Bigg Boss asked the three contenders to go to the activity area to complete the task which will determine the captain. After a small game, Pearle Maaney was selected as the captain for the next episode.
In the next scene, Sreelakshmi and Aditi were seen saying Srinish that he is out of this world, especially after getting selected as the captain. Sreelakshmi indirectly asked Srinish whether he had fallen in any kind of relationship.
Later, Archana expressed her strong dissatisfaction over the selection of Pearle as the captain of the house.
At around 03.00 AM, Ranjini Haridas, Sreelakshmi and Aditi were seen gossiping around a table. Aditi and Sreelakshmi told that they have some suspicions regarding the relationship between Srinish and Pearle Maaney. Sreelakshmi revealed that she found Srinish's ring on Pearle Maaney's finger. Ranjini Haridas told Aditi and Sreelakshmi that audiences are all seeing all the acts of the contestants inside the house.